Simon Vacher
Plus
Joined

Location

Up a mountain.. In the sea!
Profile Images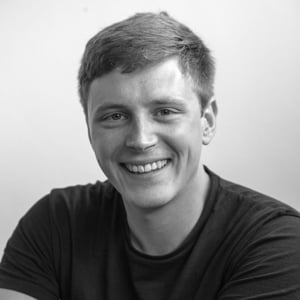 User Bio
I'm an experienced Director of Photography, Self-Shooting PD and Lighting Cameraman and make a living telling stories and capturing unique images of Earth, from the remotest, hottest and coldest places such as the icy cathedrals of Antarctica & South Georgia, to the rich reefs of the Indian Ocean to the massive bird colonies of Ascension Island. I've also filmed across the British Isles, and sat just off the coast of North Devon is Lundy Island, one of my favourite places to film & experience the local seal and bird life.
I specialise in filming polar & maritime regions and have extensive experience filming in remote places, sound recording and presenter radio microphone use. I'm particular interested in natural history and science, anthropology, adventure and factual documentary production.
The diversity of my shooting experience over eight years also includes camerawork in studio and live environments, corporate video, live sport, fashion, children's toy marketing and the agricultural sector. I'm also proficient with video editing, colouring & shooting to grade with understanding of MLUT's (CineGamma & Slog), modern video codecs and compression technologies.
Naturally this goes hand in hand with software experience, and over my career I've confidently used a range of editing and post-production suites, the entire Adobe CC range including Adobe Premiere Pro CC, Adobe AfterEffects CC, and previously Final Cut Pro 7.0.
I enjoy every stage of production, taking pride and professionalism in what I do. I regularly produce short films, working closely with a series producer or director from shoot to delivery, generally as a solo or two strong team. Some of these short films have been DCP packaged for screening at local cinemas, and most proudly I have broadcast credits across the globe in 60' natural history and travel documentary format.
With nearly eight years of operational knowledge I have a range of camera experience, from 1/3" - 1/2" sensor cameras such as Canon XF305 & the Sony range (PDW-700 & PMW-200), and proudly own a production ready Sony PXW-FS7. I also have experience with lighting for interviews and data wrangling on location, sometimes in challenging conditions such as at sea.
I enjoy many outdoor activities and exploration, ranging from estuarial and open sea kayaking, surfing, flatland and mountain paragliding, downhill skiing, adventure motorcycling and studying wildlife. I also absolutely love working with people, and have a reputation for being known as a generally very happy content individual.
If you have questions and want to get to know me, just ask!
Read and see more at simonvacherfilm.com. I keep updates at my twitter account @SimonVacher, and news strictly regarding my filming adventures via a quarterly newsletter at simonvacherfilm.com/newsletter/
Related RSS Feeds