6Magazine
Joined

Location

Football, USA
Profile Images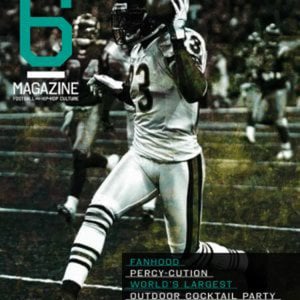 User Bio
6magazine™ mission is to completely satisfy the appetite of the most voracious football fan. The magazine hits this mark while maintaining the commitment to the most trendy and fluid presentation available for an urban centered gridiron publication.
6magazine™ aims at setting a precedent. It is for the reader who wants more than the short weekly editorial in Sports Illustrated. It is for the reader that wants the depth of the recruiting publications. Also for the reader who wants to know the story surrounding the story and all the intangibles they truly need to be in the know.
We understand the contemporary football fan and aim to improve football knowledge but also the emerging trends and insider information that is often times only available for those with enough money to pay for a highly expensive membership. 6 aims to make football accessible at the highest level for anyone who understands football and is more than a machismo bumper car match.