Skinny Bwoy Records
Joined
Profile Images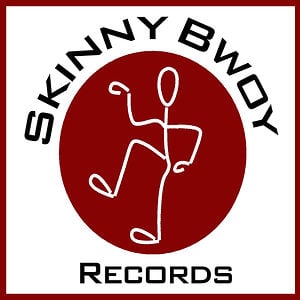 User Bio
US based record label formed by singer/songwriter/producer Henry "Sadiki" Buckley, Jr., specializing in Reggae, Hip-Hop, Dancehall, Gospel, Rocksteady and Ska releases. Our sub-labels include Skinny Bwoy Jamaica, Buckley Records and Shepherd's House Music.
The idea for the label was conceived years ago while Buckley was still in high school. "I always thought about starting my own label, and steps were taken before now to establish it, but at the end of 2002 I realized that I needed to have my own label." Buckley gathered the support of family and friends, and with their financial resources and his hard work, Skinny Bwoy Records became a reality.
Skinny Bwoy released it's first two singles in 2003, "Girl's Best Friend," on the Slow Motion riddim, and "Letter To The Boss," on the LTTB riddim both by Sadiki. In April of 2005 afte r a 2-year hiatus from the industry, the label released it's third single, "Pretty Girl," by Sadiki. "Pretty Girl" entered the NY Top 30 Singles Chart in August of 2005. The song spent over eight weeks on the chart and peaked at the #16 position. This led to Sadiki's "Morning's Come" album being picked up for distribution in Japan by P-Vine Records in 2007. We then collaborated with Joe Frasier Records to release, Sadiki's "Lifeline" album in 2010. "Lifeline" produced a BBC Radio #1 with 'African Queen'. The album itself peaked at #2 on the NY and the South Florida Reggae Charts. It stayed in the #1 position on the 'Weekly Star' chart for three weeks.
Other releases include "Hero Riddim", "Menace Riddim", "Fi Di Dancehall" by Sadiki and Delly Ranks, "Jah Is the Only King" by Sadiki, "Sea of Love Riddim (Vol. 1 & 2)" by Various Artists, "Smooth Jazz Meets Reggae" by Helen Rogers