Slam Jam
PRO
Joined

Location

Ferrara
Profile Images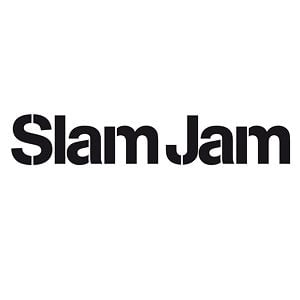 User Bio
SINCE 1989 DOWN – THE – LINE
Founded by Luca Benini in Ferrara in 1989, Slam Jam is one of the main distributors of street wear, following its evolution also through various parallel and more sophisticated markets.
It has always dedicated particular attention to brand research with a high level of style, innovation and quality, forever honing its own outlook.
Mindful of the arts, Slam Jam has made a great contribution to the spread of street art over the years, as shown by the photography exhibition of the works by Glen E. Friedman, its collaboration with artists such as Pushead, Phil Frost and Liberatore for Slam Trick(the main Italian skateboarding event), and the numerous exhibitions held at its three stores (in Milan, Ferrara and Verona) where the artists who have displayed their work include Futura, Delta, Kostas Seremetis, The Changes (collective), Will Sweeney, as well as the photographers Boogie, Shawn Mortensen and Antoine Le Grand.
The fact that it supported the display of Beautiful Losers at the Trienniale di Milano (2006), a group show featuring major street artists from around the world, is the demonstration of a company outlook that considers fashion trends to be an integral part of current artistic practices.
But there is another lasting element, a common thread running through the last 20 years of work: the company's passion for music.
Starting from David Mancuso, DJ Harvey, Arthur Russell and the project "Love Saves the Day" (produced together with Tim Lawrence), Slam Jam has given its active support to research into contemporary electronic music, sponsoring 'underground' projects (like that of Innerzone Orchestra) in institutional venues, such as the Santa Cecilia auditorium in Rome.
Slam Jam's love of club culture is such that it has even founded a small-scale music production company, Reincarnation, which produces vinyl records for use by DJs and other specialists in the field.
Sensitive to and inspired by a range of art forms, Slam Jam may thus be characterised as an active subject, with a first-hand commitment to expressing its own vision, while always ready to pick up on the new challenges that the contemporary scene throws down.
Related RSS Feeds