Profile Images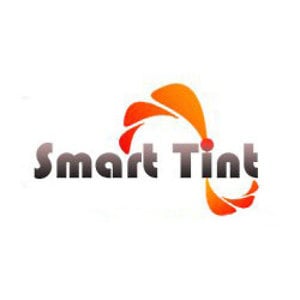 User Bio
SmartTint™ has the best performance, quality and clarity in the industry. It is easily installed on any new or existing glass surface!
Dim it, Project on it, Hang it, Use it as a white board, high tech window treatment and more!
"SmartTint™ is a proprietary electronic switchable glass window film that can be used as a stand alone window treatment covering or laminate. SmartTint™ is private frosted white when powered off and transparent clear when turned on."
Our SUPER CLEAR SMART TINT is available in 7 COLORS WITH EASY TO INSTALL SMART CLING
TECHNOLOGY including standard opaque private WHITE, BLACK, GREY , Salmon Pink , Green, Yellow, and Blue..
Easy to clean, durable and WIFI capable! Our smart glass film is the thickness of a credit card and is of Grade A quality providing the absolute best clarity when energized and maximum privacy in its natural state.
SmartTint™ offers proprietary SmartCling™ easy to install technology and is proudly based in the USA. We offer an energy efficient product that we stand behind with a full WARRANTY!
External Links
Smart Tint - #1 Supplier of Switchable Privace film in 7 colors
Related RSS Feeds