SNAP + ACCAP
Plus
Joined

Location

Fairbanks, Alaska
Profile Images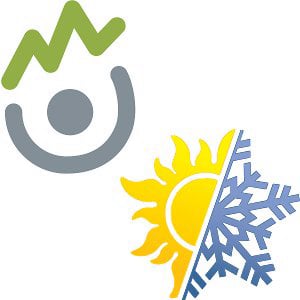 User Bio
SNAP and ACCAP are two University of Alaska organizations that provide objective data and information related to current and future climate scenarios in Alaska and the Arctic region.
This channel hosts videos produced by SNAP and ACCAP as well as the Alaska Climate Science Center and the Alaska Fire Science Consortium, our close collaborators.
Scenarios Network for Alaska and Arctic Planning (SNAP) | snap.uaf.edu
We develop plausible scenarios of future conditions through a network of people and organizations, which allow better planning for the future of Alaska and the Arctic.
Alaska Center for Climate Assessment and Policy (ACCAP) | accap.uaf.edu
We partner with stakeholders to inform realistic community plans and climate adaptation strategies using the most scientifically accurate, reliable, and up to date infoarmation.
Alaska Climate Science Center (AKCSC) | csc.alaska.edu
We provide scientific information, tools, and techniques that managers and other groups interested in land, water, wildlife and cultural resources can use to anticipate, monitor, and adapt to climate change.
Alaska Fire Science Consortium (AFSC) | frames.gov/partner-sites/afsc/home/
We promote communication between managers and scientists by providing an organized fire science delivery platform and facilitating scientist-manager research development.
Related RSS Feeds