SocialStudiesDC
Plus
Joined

Location

Washington, DC
Profile Images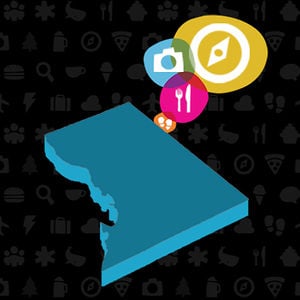 User Bio
SocialStudies (/ˈsəʊʃ(ə)l/ˈstʌdis/): The study of how people live, interact, and function in a society.
DC is many things to many people, but more than anything else, DC is its people. The paint's still drying around here as we're in BETA mode, but SocialStudies aims to explore the curious facets that connect us as a city while surprising and delighting the bejeezus out of you. We'll post frequent Spotlight features that showcases the unique sights, sounds, and stories of the those who bring DC's DNA to life — all while unbuttoning the city's buttoned-up reputation.
But there's a lot more to us than that: We'll soon host daily Win This competitions where we'll post your best prose and pictures, with the winner snagging the day's Daily Deal. We'll also give you excuses to clock out of work early under Play Hooky, as well as a morning roundup of DC-centric bullet points to help you sound intelligent under SocialSmarts. There's even going to be an ever-changing schedule of music, weekend highlights, and cultural arcana with our Daily Dose.
Whether you have an idea for a feature or just want to drop us a line and get to know us, we'd love to hear from you. Send us a note. We have a great personality.
Related RSS Feeds