SOLE channel Music
Joined

Location

New York City
Profile Images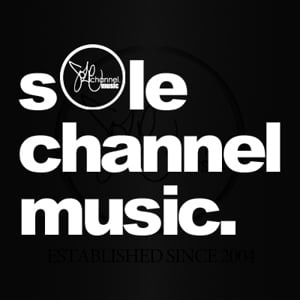 User Bio
Since meeting in 1999 as interns working at a recording studio, Alix Alvarez and Victor Font (aka Mr.V) have made an impact on house music worldwide one record at a time. Creating an official partnership in 2002 they founded a weekly Saturday night party in NYC called SOLE Channel. The mission was to create an atmosphere around deepdance grooves and present it to a younger generation of club heads. Alix, an already budding producer and Dj had been creating jams on labels such as Blackvinyl U.K., 83 West and Yoruba to name a few, while Mr.V was homing his skills in the studio creating his own gems on labels such as Ricanstruction Label and Vega Records.

Both producers collaborated on remix projects such as Underground Collective's "The Anthem" (2002) and were getting acclaim and major support from Dj's around the world such as Louie Vega, Frankie Feliciano, Dj Deep and so on. With so much output and support Alix and Mr.V agreed the time was right to create their own imprint to showcase their ability as producers and songwriters as well as breathe fresh ideas into underground music. "We felt the need to create our own label and use it to convey our ideas without any restrictions" says Alix. Concentrating on the label's unique sound Mr.V says "when I think of SOLE Channel Music I think of a label with vision and direction. The label's sound is definitely headed in the right direction.....the future".

Armed with fresh sounds, new ideas and exciting musical collaborations with people such as Franck Roger, Arnold Jarvis & Siji, SOLE Channel is more than just a label with a copy and paste formula. It is innovative, on-point and forward thinking. Ladies and Gentlemen, welcome to SOLE Channel Music.
Related RSS Feeds