Sónia Baptista
Plus
Joined
Profile Images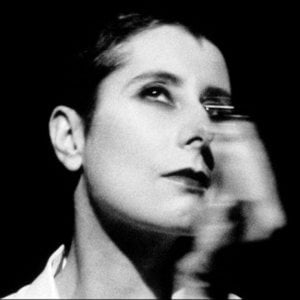 User Bio
Sónia Baptista was born in Lisbon in 1973.
She finished the Contemporary Performers Course of Fórum Dança in 2000.
Her training was complemented in numerous workshops of dance, music, theatre and video.
She has obtained, with distinction, a degree of Master Researcher in Choreography and Performance in the University of Roehampton, London, U.K.
In her work she explores and experiments with the languages of Dance, Music, Literature, Performance and Video.
As performer and co-creator she collaborated with various artists and company's, amongst them, Laurent Goldring, Patrícia Portela, Aldara Bizarro, Vera Mantero, Thomas Lehmann, Sílvia Real,Teatro Cão Solteiro, AADK.
In 2001 she received the Ribeiro da Fonte Award for best newcomer in the Dance Field bestowed by the Portuguese Ministry of Culture for Haikus (her first piece), a series of short solos that were officially premiered at the Danças na Cidade Festival in 2002. In that same year she was granted an artistic scholarship by the Centro Nacional de Cultural.
In 2003 she creates a solo diptych, Icebox Fly. Winter Kick (FestivalA8).
In 2006 she creates Subwoofer, a video-musical extravaganza, premiered at the Alkantara Festival.
Vice-Royale.Vain-Royale.Vile-Royale premiered in February 2009 at the Culturgest, Lisbon.
Her first children's piece, Um Capucho, Dois Lobos e Um Porco vezes Três premiered at the Teatro do Campo Alegre in Porto in October 2009.
She premiered Haikai Zoo Kino at Theatro Circo in Braga in 2011 and
Peaufine, a video-concert-performance piece at the Festival Temps d'Images in Lisbon and she premiered Alva 7.0 at Teatro Turim in Lisbon.
Tempus Fugit, a collaboration with the film director Cláudia Varejão, premiered in 2012, at the Teatro S. Luiz in Lisbon, Festival Temps d'Images.
In 2013 she presents a sculptural and poetical piece, coisa frágil, in the visual Arts Exhibition, Ilha, at Livraria Sá da Costa, the performance X for the Anniversary of the Poetic event Quintas de Leitura in Porto created, in 2013 and 2014, special performances around the work of the painter Viera da Silva at the Fundação Arpad Szenes-Vieria da Silva in Lisbon. She presented Today, is it a Squirrel? at the Michaelis Theatre in London and the portuguese version of the peice, E Hoje, é um Esquilo? At the Festival Triciclo in Lisbon in 2014. On that same year she participated with an Instalation/Performance piece, O Processo dos Peregrinos Deslizando pela Àgua, at the collective exhibition Light&Sound at the Attic in Lisbon. Co-created and performed in a childrens piece, Fábulas Elementares, with Patricia Portela and Cláudia Jardim. And premiered, In the Fall the fox, e na queda raposar, at the Festival Temps d'Images in Lisbon.
In 2015 she premieres her new piece, A Falha de onde a Luz , at the festival Cumplicidades in Lisbon. And writes a dramaturgic piece, Peremptório Erro sem Dano, around the work of the artist Pedro Tudela, premiering at END in Coimbra.
She collaborates with the CNB in it's pedagogical projects.
Her work as been supported by the DGArtes-Portuguese Ministry of Culture., The Gulbenkian Foundation and the CNC.
Sonia Baptista's work has been presented in Portugal, France, Denmark, Germany, Switzerland, Belgium, Croatia, Austria, Russia, Spain, Italy,
Tunisia, U.K. and Brazil.
Her texts have been published in the book "Ideias Perigosas para Portugal", Ed. Tinta da China and "Revista Inútil" nº 3, and n º4, Lisboa, Portugal (2010 and 2012). She has published five books, "Peaufine" 2011 and " De Água por todos os Lados" 2014, " E hoje, é um esquilo?" 2015, " Tempus Fugit" 2015, "E na Queda Raposar" 2015 and participated with texts and poemas for other books and magazines.
Associated artist of AADK Portugal.
Related RSS Feeds