Profile Images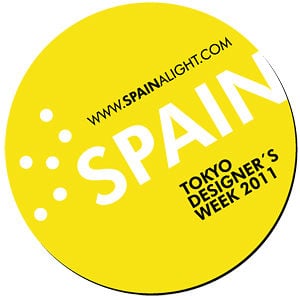 User Bio
ご招待状
皆様をドキュメンタリー映像上映会にご招待致します
"創造活動の一翼を担う光"
2011年11月3日(木) 15:00
スペイン大使館 地下1階セミナーホール
東京都港区六本木1-3-29
We invite you to the premiere of the documentary
"Light in the creative process"
Thursday 3rd November 2011, 3p.m.
Embassy of Spain, Tokyo
1-3-29 Roppongi Minato-ku
------------
ドキュメンタリー"SPAIN ALIGHT"は、11月1日から6日に都内で開催される「東京デザイナーズウィーク2011」に於いてICEXが企画する展示イベント"Spainalight"の一環で製作された作品です。
--
スペイン人アーティストが創造活動に勤しむ際、光からどのような影響を受けているのか、そこにまさしく"光を当てた"ドキュメンタリーです。
光を礎として、そこからスペインらしさを特徴づけるデザインや作品が生れ出でるのです。
------------
"SPAIN ALIGHT" is a documentary created for the Spainalight exhibition, organised by ICEX (Spanish Institute for Foreign Trade) on occasion of the Tokyo Designer's Week, and which will be held from 1st to 6th November in Tokyo.
--
This documentary is a reflection about the influence of light in the process of creation of the Spanish creatives.
Light is the basic element and the starting point from which projects, pieces of work and products arise, characterizing Spain and its way of living.