Spam Cartoon
Joined

Location

Lisbon
Profile Images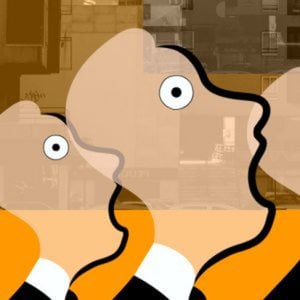 User Bio
When reality spins in endless movement why should cartoons keep still? 
Spam Cartoon is a new breed of graphic humour: very short animations that laugh about issues, politics, stars, grudges, atmospheres, catastrophes and, who knows, ex-girlfriends.
Created by André Carrilho and João Paulo Cotrim with Cristina Sampaio (drawings), João Fazenda (drawings) and José Condeixa (sound).
André Carrilho (Amadora, 1974) is an illustrator, graphic designer, animator and caricaturist, working with some of the most important Portuguese and international publications (The New York Times, Word, Vanity Fair, The Independent on Sunday, NZZ am Sonntag and Diário de Notícias).
João Paulo Cotrim (Lisbon, 1965) is a writer and scriptwriter, as well as a researcher (in the area of cartoons, illustration and comics).
Cristina Sampaio (Lisbon, 1960) is an illustrator and cartoonist in various Portuguese and international magazines and newspapers (Público, Expresso, Diário de Notícias, Courrier International, Kleine Zeitung, Puls Biznesu, Boston Globe, Wall Street Journal and New York Times).
João Fazenda (Lisbon, 1979) is an illustrator (Público, Independente), author of comic books and director of short animated films. He has also taken part in various collective and individual exhibitions in Portugal and abroad.
José Condeixa (Lisbon, 1959) is a composer and performer (solo, on the Tasting Addiction project, or with the techno-experimentalist group Belajam), having also run a studio where he was sound designer and producer working on countless multimedia jobs for advertising, video games, art exhibition, etc. He has worked on musical compositions and musical production for TV and animated films.