YeniTheVoice
Joined

Location

I'm a citizen of the world!
Profile Images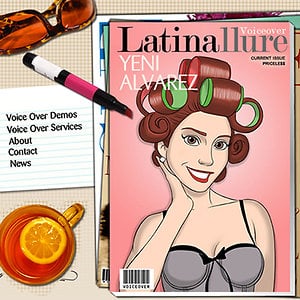 User Bio
Real Person Bio:
Geeky redhead, Tesla enthusiast, Time Travel freak... and oh, yeah.. I do voiceovers.... ;)
VO Bio:
Yeni Alvarez's voice can be heard at all the Walt Disney Parks where she tells you (in Spanish) to keep your hands and feet inside the vehicle at all times! You also heard Yeni for the past few years as the voice of countless radio and tv campaigns, and if you saw Academy Award Winner "Happy Feet" you heard her voice in the background as many of the Latin penguins and in the chorus of the fabulous songs! Yeni is also the voice of Carmela in "Handy Manny" cartoon on the Disney Channel and the spanish voice of The Lego Movie Game WyldStyle!