Sponge ArteContemporanea
Joined
Profile Images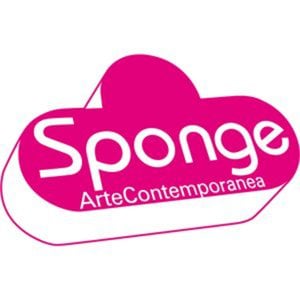 User Bio
Sponge ArteContemporanea è un'Associazione Culturale che nasce nel 2008 per promuovere l'arte contemporanea in uno spazio ai margini del circuito convenzionale
Due sono le caratteristiche che compongono l'essenza di Sponge ArteContemporanea: da una parte la scelta di operare nel territorio della provincia italiana; dall'altra un 'idea innovativa di ricerca artistica che vede curatori e artisti lavorare insieme rendendo incerta la divisione dei ruoli. Questi due elementi si fondono sprigionando una grande forza creativa.
Il nostro spazio Sponge Living Space si trova alla sommità di una collina in un casolare di campagna dell'entroterra marchigiano. E' una vera abitazione, vissuta come tale, che ogni mese apre le sue porte al pubblico con eventi, mostre, discussioni e work-shop. La casa ogni volta si trasforma attraverso queste attività. L'artista e il curatore hanno totale libertà d'azione e il pubblico interagisce direttamente con le proposte artistiche in un ambiente "casalingo" e informale: l' aprire la porta della propria abitazione al pubblico diventa un gesto importante in una società sempre più chiusa in se stessa e ben rappresenta la natura e la direzione di Sponge e del suo collettivo. In questa cornice l'artista espone la propria opera in maniera intima e sincera…entrare in questo spazio privato e per scelta allo stesso tempo pubblico, vuole dire far cadere le difese e accettare una realta' in divenire, inaspettata e umanamente vera.
Sponge Arte Contemporanea is a Cultural Association born in 2008 to promote contemporary art in a space at the margins of conventional circuits.
Two are the characteristics that constitute the essence of Sponge Arte Contemporanea: on the one hand, a choice to work in the territory of the Italian province. On the other hand, an innovative idea of artistic research that sees editors and artists working together, without proper separation of roles. These two elements amalgamate releasing an impressive creative power.
Our space Sponge Living Space, is situated up on a hill in a field house in the Marche inland. It is a true house, lived as such, that every month opens its doors to the public for events, exhibitions, discussions and workshops. Every time, this space transforms itself according to these activities. The artist and her editor operate in total freedom of expression and the public directly interact with the artistic proposals in a friendly and informal environment. Opening the own door to the public becomes an important signal in a society increasingly closed on itself; also, it appropriately represents Sponge and its Collective nature and direction. In this framework, the artist exhibits her work in an intimate and sincere way…to enter this private but also public space, means to tear down walls and to accept a reality in progress, impressive and humanely true.
Related RSS Feeds