stephane
Joined

Location

Quebec,Canada
Profile Images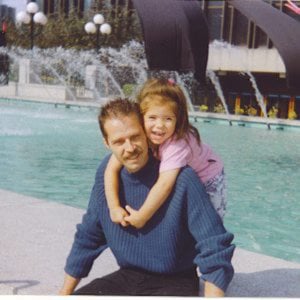 User Bio
About me:
Greetings To My World:I have a great wife, Nicole, and three wonderful children: Melissa, Jonathan, Cynthia. Nicole is pregnant with our fourth child. I am full of Imagination and I never stop dreaming up new ideas. I was a guest on StartUpNation Radio, August 2006. Six brave entrepreneurs demonstrated their inventions, new products, and companies on StartUpNation Radio. I was one of them. Please visit the URL's below to learn about my Invention: "An Automatic Window Washing Machine." U.S.Patent 6,986,186 My Profile summary business plan:My Radio Interview: startupnation.com/pages/radio/RD_August_12_2006.asp
A comic video: guzer.com/videos/window_cleaning_accident.php
Stephane Dube Inventor: windowwashingsystem.com
My Yahoo blog:
blog.360.yahoo.com/blog-0MNbM3gib7blyWEBa8jf5Pc-?cq=1
Employment: I worked for 10 years in renovation! I had my own Excavation Company for 4 years! I was a building superintendent for 8 years: I was in charge of collecting the rent and doing all the renovations for 200 apartments for 5 years! I also owned a snow removal company for 5 years! Vacations: We drove across Canada: we passed through each province twice. We also drove from Montreal to California twice. World Aid and Peace: I went to help people in New Orleans when Hurricane Katrina hit them. I believe that all men should help those in need.Stephane DubeInventorThought you might like this Poem: Go and vote:
poetry.com/voteforme/poemvote1.asp?PID=11831387
Who I'd like to meet:
President Bill Clinton, Donald Trump, and Celine Dion for my daughter Melissa. Some partner funding for my invention! Lots of friends in bigdaddyfriend.com to network with in many areas! Oprah Winfrey, and people with IMAGINATION. Honest People who respect nature, people, and the animal kingdom.
My profile project:
bigdaddyfriends.com/stephane
Cordially Stephane Dube Inventor
Related RSS Feeds
Recent Activity
stephane does not have any activity yet.