Steve Cantrell
Joined

Location

Albany, Ga
Profile Images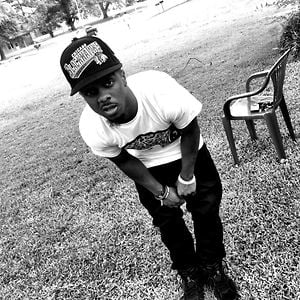 User Bio
With work comes progression, and with progression comes growth. Since 2005, Yung Boi, a student of music, has grown into the artist he is today – Steve Cantrell, a Hip Hop artist out of Albany, Ga running a one man band. At the early age of 15, Cantrell began pursuing his musical talents. He spent endless nights and lengthy years experimenting with his craft in an attempt to find his sound while at the same time, working to build a stable fan base. Today he engineers his own music, self-edits his videos, and manages his own promotion as well as marketing. He's the face of YMFM (Young Moving Free Movement), an E&C ENT recording artist under their management, and an artist of the people who uses his gift to relate to others through artistic expression. Upon making the transition from Yung Boi to Steve Cantrell in 2011, his passion, drive and hunger has matured and grown stronger.
With a supporting mother who's also shares a love for music, he has always wanted to provide her with happiness through his music, just as Outkast, Tupac and Biggie did with their music during his youth. In addition to being an emerging lyricist, he's also a performer, who looks to multiple musical pioneers for inspiration as well as competition. As an artist seeking inspiration, not only does he pursue other artists such as his musical colleagues, Jay-Z, Outkast, The Notorious B.I.G., Tupac, Nickelback, Lupe Fiasco, and new artists like J.Cole and Kendrick Lamar, but he also discovers musical stimulation within colors, emotions and conversation. Since his start in 2005, he's completed six mixtapes, two of which have surpassed the 3000 downloads mark and his latest project "Step Towards Darkness" was released on March 12th on HotNewHipHop.com and recently a direct download link was created. Steve and his in-house producer/fellow Freedom Fighter David Luke are currently working on a collaboration EP titled "Thoughts After Second Thoughts" which is due to release on November 5th of this year. Look out for that along his new YouTube series #TodaysDopeness that has a new visual dropping weekly. Cantrell can be found on Twitter (@Steve_Cantrell) and YouTube (yungboi8) and the link to his latest album is:
"Step Towards Darkness" (tinyurl.com/steptowardsdarkness-album)
External Links
Official Website - My official website, don't be afraid, become a fan... no... a believer.
Twitter - My Twitter, follow it lol
Related RSS Feeds
Steve Cantrell does not have any videos yet.