Profile Images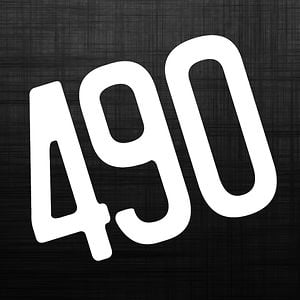 User Bio
Being in business for now over 20 years, Studio490 focuses it's efforts on exceeding your expectations and delivering the very best product you can imagine. We offer services such as Graphic Design, Web Design & Dev, Marketing, Social Media, Consulting and now Video Development services! Newly added to the rotation, our Video packages allows us to help build your business whichever way you please. Using proven strategic elements, yet also being creative, Studio490 has discovered the perfect balance to grow your company using all of our provided services.
Studio490 offers countless ways to help your company which range from an initial brand development or even maintenance packages for a business that has been around for years. Wherever your business is, Studio490 is here to help you grow to the next level. We pride ourselves in having a client base that covers a wide array of industries which allows us to apply our creative skills in whichever way you desire. Using strategic methods that have worked for ages now, Studio490 diagnoses your needs and offers you the very best and most productive solution.
Having over 30 years of combined work in the creative industry, Studio490's absolute greatest asset is listening and delivering. Take a second to view our portfolio section or read our client testimonials. We would be delighted to have the opportunity to work with you and earn your trust. We look forward to surpassing your expectations.
Tj & Dana Todd
Studio490
- See more at: studio490.com/#sthash.Uj4xibOJ.dpuf
External Links
Studio490 - Studio490 is based in North Caronlina by Tj and Dana Todd as a Graphic Design and Website Design company. Our customer service is attributed to our exposure to southern hospitality.
Related RSS Feeds