Profile Images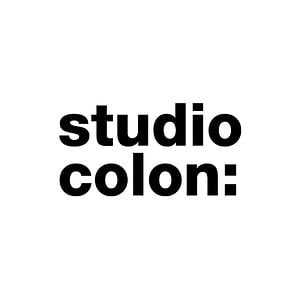 User Bio
studiocolon: is a total design consulting group founded in 2011
by the best specialists in various fields; UX, Motion Graphics, Graphic Design and Creative Coding.
As new types of media appear and transform quickly into unexpected varieties, promotional marketing cannot stay dependent on traditional analogue media. Optimizing communication design starts by selecting the right media and matching it to the purpose of marketing and public relations.
There are many different ways to communicate with the public, such as video and motion graphics, interaction design, space design or graphic design, just to name a few. In order to present a strong emotional experience to the public, a deep understanding of the technical characteristics of media
is needed, with principal interpretations and cognition. You also need people with the ability to cut through complexity and execute on what's been planned.
studiocolon: has a wealth of diverse planning and production experience using various media. Representative projects include work we've done to develop Samsung Electronics Showrooms and Premium Brand Stores, and the Shanghai Expo Korea Pavilion. More of our best cases are in this
portfolio. studiocolon: has the optimized solutions your business needs and we're always prepared as a trusted partner.
Related RSS Feeds