StudioMediaVideo-Stefano Fossati
Plus
Joined

Location

Lissone, MB, Italy
Profile Images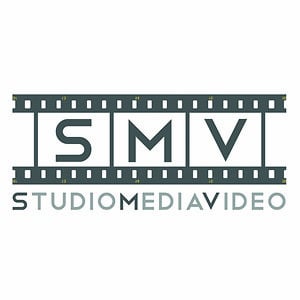 User Bio
-Stefano Fossati-
La fotografia è un linguaggio che mi ha sempre affascinato fin dalla tenera età quando "rubavo" la reflex a pellicola di papà per giocare con la luce, e successivamente consolidata con l'avvento del digitale.
La passione per il video si fa viva nel 2008 dalla collaborazione con GPG Film, produzione e associazione no profit con la quale ho realizzato diversi lungometraggi in qualità di assistente alla regia e capo operatore.
In ambito televisivo ho collaborato con TMB – Telemonzabrianza, emittente privata brianzola, in qualità di operatore, montatore video e consulente tecnico.
Altra mia grande passione è la musica.
Sono musicista polistrumentista: il sassofono è il mio strumento prediletto ma spazio dalla chitarra, al basso, alla batteria e percussioni. Un'esperienza, questa, grazie alla quale quale ho maturato una buona conoscenza in campo musicale e sonoro, che applico direttamente in tutti i miei progetti audiovisivi, per una massima resa creativa e "sensoriale".
Questa mia passione mi ha permesso di produrre diversi videoclip musicali e video live.
Opero personalmente con grande attenzione alle esigenze del cliente, mettendo in gioco tutta l'esperienza maturata in campo cinematografico, televisivo, musicale, teatrale e come tecnico del suono.
Passione e creatività sono al servizio di coloro coi quali collaboro.
---------------------------------
Photography is a language that has always fascinated me from an early age when he "stole" the film camera's dad to play with the light, and then established with the advent of digital.
The passion for the video comes to life in 2008 in collaboration with GPG Film, production and non-profit organization with which I have made several feature films as an assistant director and chief operator.
On television I worked with TMB - Telemonzabrianza, private broadcaster Brianza, as operator, video editor and technical consultant.
My other great passion is music.
They are multi-instrumentalist musician: saxophone is my favorite instrument but space from guitar, bass, drums and percussion. This is an experience, thanks to which what I have gained a good knowledge in the field of music and sound, which apply directly in all my audiovisual projects, to a maximum yield creative and "sensory".
My passion has allowed me to produce several music videos and live video.
I work personally with great attention to customer needs, bringing into play all the experience gained in the field of cinema, television, music, theater and as a sound engineer.
Passion and creativity are at the service of those with whom I work.