SubRosa Dance
Joined

Location

Portland, Oregon
Profile Images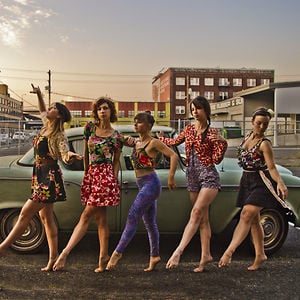 User Bio
sub rosa :: adv \ˌsəb-ˈrō-zə\ :: in confidence, secretly :: under the rose
Choreographers and dancers Carlyn Hudson, Cerrin Lathrop, Jessica Evans, Kailee McMurran, and Lena Traenkenschuh came together under the nurturing, fervent, and palpable Portland energy that spurs on expression and entertainment through art and performance.
Having all transplanted to Portland within the last several years, these young artists came to the Rose City with eager wills to plug into the creative pulse and bring their various backgrounds in life and in dance to the stages of the city. They all have earned combined degrees in the Arts from SUNY Purchase College, Arizona State University, Western Oregon University, and Western Washington University.
The pieces being shown are a testament to this mixed bag of experience. They pay homage to both the omnipresent and the intricate, the micro and the macro, the dream and the reality. Even the soundtrack spans the spectrum. The collective includes contemporary movement with a tinge of theatrics that is married to classical music; balletic lines surface and dissipate with the croons of a folk song, and dynamic partnering is put to a local original score.
External Links
Facebook - Keep up to date with whats going on!
Related RSS Feeds