Swami Lushbeard
Joined

Location

Los Angeles, Ca
Profile Images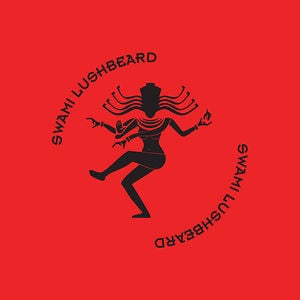 User Bio
Swami Lushbeard - Rock/Alternative Band

"If Better Than Ezra was infused with the Stone Temple Pilots, Swami Lushbeard would be the result. Innovative music, catchy lyrics and like a tidal wave that just keeps getting bigger, this band will flood your senses".
- Tom Laurie, Erebus Entertainment.
ARTIST BIO
Our story begins in Los Angeles at an airplane mock-up facility transformed into a 
rehearsal space. A few friends with a desire to be apart of something much larger than 
themselves gathered to make music. A good time was had by all and before any of us knew 
it we had started a new journey. There was talk of who we were and what we've shown the 
world. There were conversations about life and double-life. There was the idea of not so 
much believing what we've seen, but in seeing what we believe. We were ready to commit art.
We needed a way to describe what we felt right at that moment... We needed 
someone or something to guide us and show us the way. An all-inclusive idea that would 
match our desire to master our inner-selves while looking cool doing it.
Swami Lushbeard brings together two of rock n roll's most beloved and essential 
instruments in ways that haven't been touched upon in the recent musical climate. The 
piano and the guitar are featured throughout and not only do they intermingle with the lush 
harmonies of the melody, but break down and lend texture to the sinuous bass lines that 
interact with the drum beat.
Members of the group are from all regions of the country and incorporate their own 
style and influences into the band. Over the course of the last several years, we have been 
actively performing at venues throughout the Los Angeles area. We released "Who You 
Were?" in Sept of '09 and "Acoustic Sessions" in April of the following year. Both represent 
a culmination of where we've been in music and in life. We continue to grow musically and 
spiritually and we're totally enthusiastic about what the future holds.
Related RSS Feeds