Sweet Noise Audiovisual Netlabel
Joined

Location

Buenos Aires, Argentina
Profile Images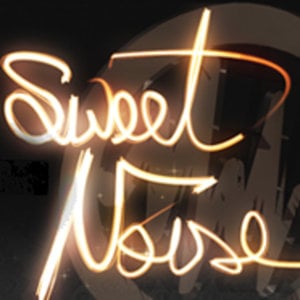 User Bio
Sweet Noise es un colectivo de productores independientes. Fusionando cada uno experiencia y creatividad se proponen armar un net label audiovisual y organizar un ciclo de musica electronica, que convoca a todos aquellos artistas que se sientan identificados con el sonido y estetica de lo que es Sweet Noise Audiovisual Net Label.
....................................................................................................................................
-
Este label propone que cada artista sea libre y experimente en su composición, enten-diendo el concepto reinante.
El label se compone de dos partes musicales.
En su lado A (floor): un sonido para la pista de baile, en donde los estilos del house, minimal y techno transmitirán sensaciones con mucha intensidad.
Mientras que en su lado B (living), estarán aquellos sonidos que experimentan con la escucha en un estado de relajación, meditación y calma mental. El ambient, downtempo, idm, estarán presentes aquí.
En cada lanzamiento los artistas visuales (VJs) harán su colaboración a través de
sus videos.
Una parte de promoción de los artistas en las noches: SWEET NOISE SHOWCASE. Aquí participan todos los que están en constante participación con el net.
Aquí los participantes tienen la alternativa de presentarse no solo como dj set sino también en formato live act, en donde la experincia como creadores del sonido los llevan a manipular, crear y ejecutar en vivo sus mezclas con las de otros artistas.
Las imágenes harán de Sweet Noise un evento multimedial, entendiendo la importante union del audio y video como participe de la noche.
Este espacio artistico se encuentra en constante actualización.
==========================================
Sweet Noise is a group of independent producers. By blending each one's experience and creativity, they put together a net label proposal and are also organizing an electronic music cycle, which convokes all artists who can identify themselves with the sound and the aesthetics of what will be the SN net label.
.....................................................................................................................................
-
Their goal for this net label is that each artist be free and experiment in its own composition, understanding the concept proposed for the net label. The label aims in it's A side (floor) a sound for the dance floor, where house, minimal and techno styles do their own thing and lead the body to a dance mode.
While on its B side (living), we leave it to those sounds who experiment with just listening in a relaxed, meditative and calm mental state of mind. The ambient, down tempo, idm, will be present in this side. All demos will be listened to and will receive a reply. For those nights dedicated to SWEET NOISE'S SHOWCASE, we look into generating a new independent audiovisual artistic movement in which the label's artists will be asked to participate.
As producers, each one has the choise to present themselves, not only as a dj set, but also as a live format act where their experience as sound creators can lead them to manipulate, create and carry out their mixes along with other artist's mixes in a live act. Images will turn the Sweet Noise event into a multimedial one, keeping in mind audio's and video's important union as participants of the night. This space is updated constantly.