Martha Garrett
Plus
Joined

Location

Indiana
Profile Images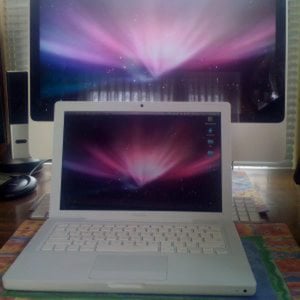 User Bio
SwitchingGrannyGeek didn't begin with techie stuff until already a grandmother.
Switched to Apple! Found the OS so user friendly
Fell in love with the mac community.
Love learning.. and promoting this awesome new life on the other side. No reason for Older folks not to switch!
Married my dear non techie husband when I was 15. Love him more now than then! After 41 years.
Two grown sons.. two wonderful daughters in law. One very precious 11 year old Granddaughter.. as well as a great step grandson who is 16!
I have retired due to a diagnosis of MS at the age of 45. I enjoy volunteering at the local MS Association. I help with their web reminders. tristate.ms
I also experienced "the worst pain known to mankind" (trigeminal neuralgia) for 4 years before having successful brain surgery (microvascular decompressi) in 2006 Thus I am very involved with fpa-support.org/
Sadly my youngest son was diagnosed with young onset parkinson's disease when he was 33. He turned 37 this year... this is a most devastating situation for him and his wife and kids and for us. We support the Michael J Fox foundation to find a cure.
I love to garden.
And I am a lover of Jesus Christ.
Looking forward to His return.
I love my podcasters.. these are the folks who help me along the way with my Mac purchasing decisions etc. I love the way they are willing to interact with their audience! I love twitter 1st and then there is FB.
Cali Lewis, Gabe at GodsMac, and Victor C are my switcher heros. Leo Laporte and Amber Mac are my lifeline as far as what's happening online.
Now to learn to create and upload videos
Related RSS Feeds