Sync.Studios
Joined

Location

Barcelona, Spain
Profile Images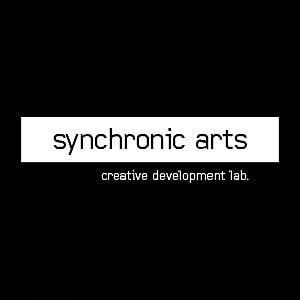 User Bio
Synchronic Arts was born as concept in 2007. His origin comes from live acts, from the idea of getting synchrony between the different elements that interfere with the public, gathering graphic designers, video editors, sound engineers and musicians. The result of a joint work synchronizing the different parts that interfere always increases the impact perceived from the final user or consumer.
Encompassing professional workers from various branches of the audiovisual sector, becomes a multidisciplinary firm with the aim of facilitating and streamlining the different services to offer solutions.
After the physical location of Sync. Studios and after the different jobs developed, Synchronic Arts works as a Creative Development Lab.
Since our beginnings we've been in continuous collaborating with various professionals and companies, and thanks to this joint work has sought the optimal growth and consolidation of Synchronic Arts as a company, obtaining a wide variety of resources, both human and material development of any project that we are required.
syncvisuals.es is the name adopted for the development of live work. Scenery and graphics arts are the work that we perform in events and musical performances of various types, being the music as motor and Sync. Visuals the graphics infrastructure for the event.
syncstudios.es is the name of the space where we work and physical location of the company as such. Divided into different spaces, working sound, video, design and programming, sound is the main reason for the creation of this space.
Synchronic Arts currently provides daily and permanent support to MACBA (Museum of Contemporary Art in Barcelona) and other institutions at sporadic but regular as CCCB, Ajuntament de Barelona and Caixa Forum, among others, at the same time serves and develops projects for as many private companies.
Related RSS Feeds