Tak Yes Photo(cast)
Joined
Profile Images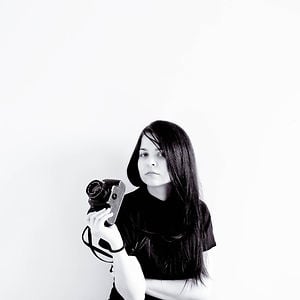 User Bio
What you see is not what you get. What you don't see is better than what you do see.
I've always loved photography but I didn't get fully into it until 2010. From that time I always have my camera near because I like capturing the stories around me, the small things that happen every day - real life.
I learned a lot from different workshops, most of them where about reportage and documentary photography. Fewer and fewer I am interested in snapshots and more and more in pictures which are made in more reflection way.
I do music photography, fashion, portraits and photocasts from weddings, which are mix of film, sound and photos, because I think that such creative combination gives more complete artistic vision of this Day... But still photography is for me the most important. What is important - you won't find me running around telling people to smile, to kiss, hauling flashes and umbrellas from room to room, setting correct shots. I try and walk and being surpised of everything.
The address of my website:
labuturla.pl
and here you can look at my blog:
labuturla.blogspot.com
Z wykształcenia menedżerka kultury.
Z wykonywanej profesji marketingowiec, strateg.
Z zamiłowania fotograf.
Zdjęcia reporterskie, osobiste, rodzinne, intymne. Autorsko, komercyjnie, głównie cyfrowo, ale na życzenie analogowo też. Ślubnie i eventowo. Muzycznie. Zapraszam do współpracy osoby publiczne. Prywatne. Redaktorów i fotoedytorów. Organizatorów. Wystawiam rachunki (Regon: 121996951).
_fotografia koncertowa,
_fotografia ślubna (fotokasty),
_portrety (fotografia rodzinna, fotografia artystyczna ciążowa),
_fotografia modowa w plenerze
_ fotografia dokumentalna i fotodziennikarstwo
Kamila Buturla
Related RSS Feeds