Pablo Talamanca
Joined

Location

Madrid, Spain
Profile Images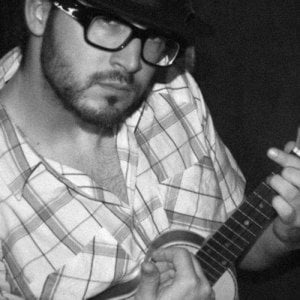 User Bio
Education. Master in Art, creation and Investigation, UCM Madrid. Bachelor Fine Arts in the U.C.M., in C.E.S. Felipe II in Aranjuez. / 2002 Illustration, Design and Computer Illustration. Escuela de Dibujo Profesional. Madrid. / 2004 Taking Beauty, Intimacy and Sensuality. Workshop with Douglas Kirkland. Campus PHE04. / The Next step. Workshop with Ralph Gibson. Campus PHE04. / 2005 Enlightning Reality with the Colour of the Dreams. Workshop grant directed by Ouka Leele. Cursos de Verano URJC. / Life: A Users Manual. Workshop with Oliver Chanarin and Adam Broomberg. Campus PHE05. / 2005/2006 AKI Academy of Art and Design. Enschede. Netherlands.
Solo Exhibitions. 2004 Camilo Cienfuegos. Piedralaves, Avila. / 2005 Cosita Rica. Madrid / 2006 El Despertar. Madrid / Carlos III University. Madrid.
Collective Exhibitions. 2006/2007 Canal Abierto. Madrid 2003/2005 Cultural Center Isabel de Farnesio. Aranjuez / 2005 La Mirada de Narciso, Escuela Contemporanea de Humanidades. Madrid / Investigation about the perception made with blind people. National headquarters of ONCE. Madrid. / 24 Photos, 24 Numbers, 24 Hours. AKI Academy of Art and Design. Enschede, Holanda. / 2006 Woordwerken & Boekbeelden, CODA Museum. Apeldoorn, Holanda. / Hype Gallery. Amsterdam, Holanda.
Grants and prizes. 2005 Erasmus in Aki Academy of Fine Art and Design. Enschede, Holanda. / 2003/2005 Excelent School Achievement Grant of Comunidad de Madrid. Collaboration in Painting II department, in the programme IDEUM 2010. C.E.S. Felipe II. Aranjuez.
Others. 2008 New Media designer for Universal Music Spain and realize Pitingo, Soulería cover and Marlango, Electrical Morning. 2007 Art director for Copernal Publishing. / Works for Lancia in Armando Testa advertisement agency. / Works as a photographer for Supermodelo 2007 for Doblecero Magazine of Grupo Prisa. /2005 Design of the Carnival Poster of Aranjuez Major Hall. / 2004/2005 Personal assistant of photographers in Photoespana.