Tamara Obrovac
Joined

Location

Croatia
Profile Images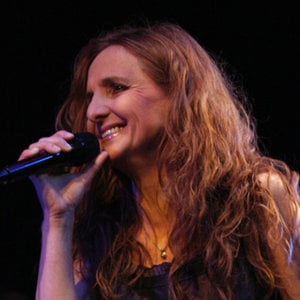 User Bio
The composer singer and flutist Tamara Obrovac from the Croatian city of Pula is one of the most impressive artists on the Croatian music scene, and in the past few years she has become very popular due to the influence of the Istrian folk music that has been the creative force of her works. Istria is a beautiful Croatian region, a North Adriatic peninsula, particular for It's musical and dialectal tradition. She writes lyrics in a local dialect and sings in an ancient dialect which is not spoken any more - the Istriotic dialect.

Her international Transhistria Ensemble incorporates elements of Istrian and Mediterranean national music, jazz, and many elements of modern music skilfully and naturally, and her music, completely original and autochthonous, goes beyond time and geographical boundaries, thus becoming a universal artistic message, establishing Tamara Obrovac as an exceptional artist who managed to create her own unique musical expression.
This creative musician has become known for her highly aesthetic performances, her interpretations are suffused with spontaneity, inventive improvisation, freedom, humour and the ability to communicate with the audience, an artist of a strong persona, a life and artistic force able to enchant any audience; there is undeniably more than a few ways to define Tamara Obrovac. It's like those who write about her are competing to produce the most extravagant discourse to describe her stroke.
International recognition came also through the nomination for the BBC Radio 3 World music Awards 2004 (European Music and Audience Award).
Here is what John L. Walters, Guardian, 20/02/2004 said while browsing the Double CD with all the nominees songs:
"Fortunately, the random nature of awards compilation like this provides the opportunity to browse and skip and fall headlong for something you've never heard before. In my case, the "blind date" artist is Tamara Obrovac. Cansoneita (A Small Song) performed by Obrovac with the Transhistria Ensemble, is a floating, beguiling track, with spacious drumming, tuneful accordion and a delicious lead vocal by Obrovac."

She published 6 author CDs: "Triade", 1996; "Ulika", 1998; "Transhistria", 2001; "Sve pasiva"/"Everything fades away", 2003; "Daleko je"/"Is faraway", 2005; "Neću više jazz kantati"/"I won't sing jazz any more", 2009. Through her albums, Tamara profiles her own auctorial approach and creates a unique artistic form which, inspired by the Istrian and broader Mediterranean tradition, establishes "the personal poetics of the author".
Related RSS Feeds