Yen Chow
Plus
Joined

Location

Thunder Bay
Profile Images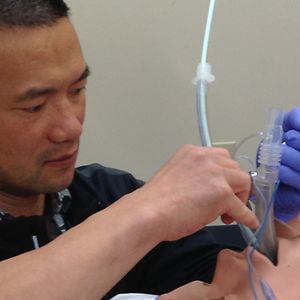 User Bio
TBay Regional Emergency Department Staff Physician,
Ornge Regional Medical Director
Chair Ornge Medical Advisory Committee on Education
Interest:
#Airways, #EMCriticalCare, #PHARM, #Tech, #MedEd
Too many toys, not enough time.
Follow me @TBayEDguy
twitter.com/TBayEDguy
Tweets Are Not Medical Advice
ReTweets Are Not Endorsement
Tweet collections at
storify.com/TBayEDguy
HOME: Thunder Bay, Ontario, Canada
Views are my own and not necessarily that of any organizations I am affiliated with nor others mentioned here. Information presented is not medical advice. Each clinician must operate within their own professional responsibility and their own limits in scope of practice. Seek independent validation for medical information from multiple sources, be prepared to question dogma, see others' point of view frameworks and deep dive into the topics before incorporating into your own practice.
Related RSS Feeds