Todd
Joined

Location

Charlotte NC
Profile Images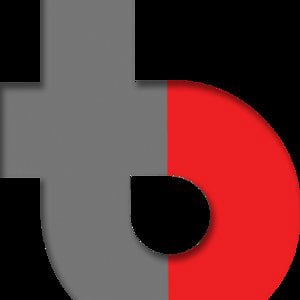 User Bio
Hi, I am Todd Boggess, Passionate, Emmy-winning motion designer/art director offering a unique blend of creativity, decision-making, technical planning and execution, with a focus in bringing conceptual ideas into the real world.
Todd Boggess Creative Muscle for hire
I am Todd Boggess, Designer / CG artist / Editor / Grip / DIT based in Charlotte NC.
Working in the film industry has been a life long passion that has now lasted well over twenty years. I have been involved in many commercial and feature films. I have developed extensive experience and skills as a Producer, Grip, Editor and Motion Graphics artist. My broad range of experience in commercials and feature film production has allowed me to develop in-depth knowledge as well as the ability to know the project from pre production to post production.
Well known in the industry for my artistic and technical knowledge, I have been directly involved in hundreds of commercials, ten feature films and twelve music videos productions from all over. Besides the standard productions, I am comfortable working on the postproduction as a supervisor or technical director.
WORK EXPERIENCE
Lead Editor/Motion Designer/Creative Team Leader
The ACC Digital Network / Raycom Sports - Charlotte, NC - September 2011 to Present
Responsibilities
CREATIVE TEAM LEADER, EDITOR, MOTION GRAPHICS
ART DIRECTOR - MOTION AND PRINT GRAPHICS
GRAPHICS SYSTEMS DESIGN
INTERPLAY AND SERVER INTEGRATION
TV PLAYBACK DEVELOPMENT AND GRAPHICS BANK DESIGN
STORY BOARDING
VIRTUAL SET DESIGN
MULTI-STATION AND PLATFORM GRAPHICS DEPLOYMENT
EXPERT WITH VIDEO TO PC INTEGRATION AND ENCODING FOR WEB AND MOBILE CAMERA OPERATOR , AUDIO BOARDS, VIDEO SWITCHERS
The Digital Network is a joint venture between Raycom Sports, the conference's long-standing broadcast and marketing partner, and Silver Chalice Ventures, a digital media company focused on building innovative new media properties for sports fans. The ACC Digital Network is the latest banner under the expanding ACC Network brand, the official multimedia platform of the conference.
Currently manage the design department and direct both network branding and design for on and off air pieces. Responsible for creating animations, graphic packages and printed pieces for all departments. Work with a dedicated staff to support news production and daily graphics in a fast-paced, real-time environment. One of the first employees hired and instrumental in bringing the network on-line and instituting workflow among all partners.
Accomplishments
Part of the multi EMMY Award winning Raycom sports team. Football Saturdays in the South.
Kings of the Court.
Skills Used
Adobe After Effects
Avid MC
Deko
Final Cut Studio
Adobe Creative Suite 3/4/5/6
Cinema 4D
HD and Web Graphics development,
Database Management
Plugin Beta Tester - Zaxwerks, Sapphire, Red Giant Some RT 3D broadcast design; (Vizrt)
Curious Maps
Avid Inews, Deko, Dekocast,
Thunder, Discreet Logic: Flame
Motion Picture - Music video
Freelance - June 1988 to December 2010
Worked on various motion pictures as production assistant and grip/electric. Films include: Glory, Forrest Gump, Deceiver, 1969, Ace Ventura: When Nature Calls, Die Hard With Vengeance, Urban Mythology. 50 or more music videos.
Senior Motion Graphics Designer/Editor / Web Designer / HD DP
WSOC/WAXN - Charlotte, NC - January 2006 to November 2010
Responsible for concept, design and execution of TV graphic packages, main titles, on-air promotions, network branding and web graphics. Maintained a consistent look and feel of the network brand throughout all media platforms.
Produced, directed, shot and edited studio and on-location HD video shoots.
Motion Graphics Designer/ Editor / Web Designer / DIT/ AC / Grip
Paradox films Design - Charlotte, NC - January 1997 to January 2007
Collaborated with Executive Producer in pre-production on storyboards and technical advice.
Operated on-set as Technical Director, advising Director/DP and Producer for prep in post-production. Worked with Agency Producers, Copywriters and Art Directors in off-line edit and graphic design, bringing together the agency's vision.
Supervised on-line edit and conforming, overseeing the completion of all spots.
Designed company website as well as maintained the FTP site to upload videos for client approval and company promotion.
Maintained IT system, built Avid Edit Suite and Final Cut System as well as Client Theater.
Various clients include: DDB Chicago (Budweiser, Busch Beer), Y&R (Nintendo/Dr Pepper), BBDO (Chrysler/ Dodge/Jeep), Fahlgren (NAPA Auto Parts), Axis Communications (Road Runner Business Class), White & Partners (Amtrak).
Senior Editor/ Designer / Director of Operations
DCI/Motion Pictures - Mount Pleasant, SC - February 1994 to October 1996
Worked with clients designing and editing graphics for corporate videos and long format projects.
Director, Videographer and Editor
Z-TV - Charleston, SC - 1994 to 1996
Creator, Executive Producer, On-line Editor
Technical Difficulties - Charleston, SC - 1993 to 1995
News Videographer and Editor
WCBD, Channel - Charleston, SC - 1992 to 1994
News Videographer and Editor
WCTP - Charleston, SC - 1991 to 1992
EDUCATION
BA in Film Studies - Graphic Design
Savannah College of Art & Design - Savannah, GA 1989 to 1991
Business administration
Wingate College - Wingate, NC 1986 to 1988
SKILLS
Strong composition, special effects and graphic design capabilities. Extensive experience using Avid Media Composer, Adobe Photoshop, Adobe After Effects, Combustion, ProTools, Final Cut Pro, Flash, DVD Studio Pro, Live Switcher, Deco and Director of Photography.
Related RSS Feeds