The Best Wedding Reception Ever!
Joined

Location

Kansas City, MO, USA
Profile Images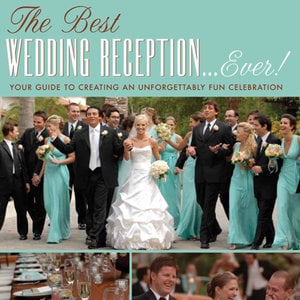 User Bio
TheBestWeddingReceptionEver.com
"The Best Wedding Reception Ever! - Your Guide To Creating An Unforgettably Fun Celebration"
by Peter Merry
Peter Merry is the Author of "The Best Wedding Reception Ever!" which sold well over 11,000 copies of its original, 2007 self-published edition!
"The Best Wedding Reception Ever!" was picked up by a publisher and a revised, updated, full-color version was released to bookstores everywhere on October 12th, 2010!
Peter Merry has been helping couples create fun and entertaining wedding receptions since 1992. He has presented seminars on wedding entertainment performance techniques, wedding marketing, sales consultation skills, and the value of solid standards and ethics in business. These seminars have been presented to wedding entertainers and other wedding professionals in over 60 cities across the United States.
He has also frequently been asked to speak locally and nationally for various professional associations and conferences, including:
ABC
(Association of Bridal Consultants)
ISES
(International Special Events Society)
NACE
(National Association of Catering Executives)
WMBA
(Wedding Merchants Business Academy)
AfWPi
(Association For Wedding Professionals International)
MPI
(Meeting Professionals International)
He served in 2003 and 2004 as the
National ADJA President.
(American Disc Jockey Association)
He currently serves his clients as their Wedding Entertainment Director® via his exclusive wedding entertainment company, Merry Weddings.
MerryWeddings.com
His varied entertainment background includes years of public speaking and teaching classes at Saddleback Church, serving as a "Morning Host" for KBRT AM 740, hosting and engineering his own Talk Radio Show on KBRT, and doing Stand-Up Comedy at the Improv.
He was born and raised in Seattle, Washington. He currently lives in Kansas City, MO.
Peter's infectious passion for creating memorable moments at weddings has caused many to affectionately refer to him as "The Fun Wedding Guy!"
TheFunWeddingGuy.com
To learn more, visit his personal web site: PeterMerry.com