Todd Crites
Plus
Joined

Location

Los Angeles
Profile Images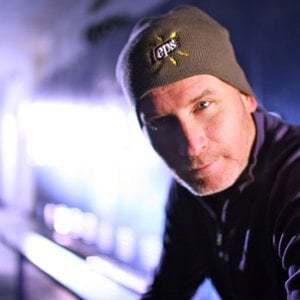 User Bio
Editor/Producer
• 20 years experience; music videos, spots, opens, teases, promos, documentaries, unscripted, reality, sizzles, other. Expertise with color/grading, sound design, graphics - all things Avid.
• Multiple EMMY nominations & winner of three Emmys
• 2010 Peabody Award
• Telly Award Winner, 2008, for best editing
• Accolade winner, 2008, outstanding editing
CREDIT LIST:
"Bishop Gorman Football; The Road to the 2014 National Title", 90 minute Documentary
* Uncompromising: Ronda Rousey, Fox/ Budweiser
• "Farming Detroit", Documentary, Show, FYI
• BJ PENN: Mana, FOX SPORTS Originals
• "Money Talks", Pilot, Series, Unscripted, CNBC/Esquire
• "30 Days in May", Floyd Mayweather documentary, Showtime
• 30 for 30, "Jordan Rides the Bus", ESPN FILMS/Ron Shelton Documentary
• 30 for 30, "Kings Ransom", ESPN FILMS/Peter Berg Documentary
• ufc IN THE MOMENT: rampage jackson - Spike TV
• ufc IN THE MOMENT: jon jones - Pilot documentary series, Spike TV
• ON: FREDDY ROACH - AMC presentation pilot, Peter Berg / Film 44
• Rise UP, Pilot, ESPN FILMS - DOC series
• Peacemaker, A&E/Asylum Entertainment
• The Tribeca Film festival, ESPN/Blink, Clip show
• "HEART: The Journey of the San Marino Titans" - two hour documentary (producer/editor/shooter)
• XGAMES 3D, The Movie, Disney, Released August 21st, 2009
• I Want to Save Your Life, Pilot, WE Network, half hour doc/reality series
• Hooters Dream Girl Special 2009, Fox Sports
• 2008 Paralympics Special, ninety minute documentary for NBC - (producer/editor)
• UFC - Countdown to UFC 84, "Ill Will", BJ Penn/Sean Sherk, one-hour, 24/7 like doc series (producer/editor/shooter)
• The Locator, the Pilot, plus two episodes, WE Network, highest rated series on WE
• Last Man Standing, Red Bull America, hour long doc/competion event
• Revealed: Sidney Crosby, Versus, half hour doc series
• Big Tune - Red Bull, Mini documentary/competion (producer/editor/shooter)
• American Gangster, BET, "Melvin Williams", & Rayful Edmonds"
• Child Soldiers, History Channel, two-hour documentary
• 50 of the Greatest Moments at MSG", Documentary series, Elements, MSG
• The Gift, pilot, TLC, one-hour doc series on organ donors
• Story of My Life, pilot, ABC, one-hour series featuring a man with a terminal illness
• Project My World, Direct TV, half hour reality doc series
• Love is in the Air, pilot, E! Entertainment, half hour reality series
• Fearless, OLN - two one-hour shows: Karen Smyers, Picaboo Street
• "The Demons Inside - Mike Tyson", Fox Sports, Emmy nominated, critically acclaimed documentary
• Beyond the Glory, Fox Sports. edited 13 plus shows, including: Ray Lewis, Anna Kornikova, Vince Carter, Oksana Baiul, Keven Garnett, Tony Hawk, UFC, Jerry Rice, Dennis Rodman, Mark Martin
• Lost, NBC, reality series
• World of Wonder, Discovery Channel
• Movie Magic, TLC
SHORT FORM:
• THE OLYMPICS, NBC SPORTS:
teases & features - figure skating and gymnastics: Sydney, Salt Lake, Athens, Torino, Beijing, Vancouver.
• X-FIGHTERS, RED BULL/ABC SPORTS, open
• SUNDAY NIGHT BASEBALL, ESPN, tease
• VERSUS COLLEGE FOOTBALL, VERSUS, opening title sequence
• X GAMES, 13/14, ESPN, features
• DEW ACTION SPORTS TOUR, NBC SPORTS, teases & features
• GRAVITY GAMES, NBC SPORTS, teases & features
• KENTUCKY DERBY, NBC SPORTS, teases & features
• WORLD FIGURE SKATING CHAMPIONSHIPS 2007, ESPN, teases
• IDITAROD 2008, VERSUS, open/bumps
• THE DAKAR, 2006,2008, VERSUS, open/teases
• FIGHT NIGHT, VERSUS, open
• AMERICA'S CUP, VERSUS, bumps
• BLADES OF GLORY, DREAMWORKS, elements/features
Related RSS Feeds