Team Fusion
Joined

Location

Worldwide
Profile Images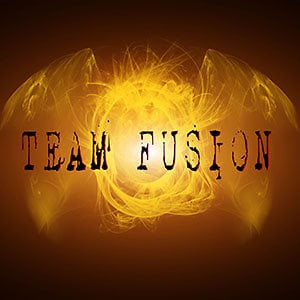 User Bio
The official Vimeo page of Team Fusion, Il2 Sturmovik: Cliffs of Dover Modding Group
Team Fusion is a small group of Flight Simulation enthusiasts, with a love of aviation and it's digital representation. We come from many different backgrounds, skills and nationalities spanning several time zones around the world. When we were thinking on a name to call ourselves, "fusion" stood out as it signifies the mix of all the different members working as part of a "team". Somehow we came up with "Team Fusion instead of fusion team ;)
We don't have an exact number as it grows and shrinks depending on the free time each has. Some of us have our own special area of expertise which we focus on; others are capable of working in many different areas. We are bringing in new members all the time, and some leave mainly when real life requires it. We do not restrict membership, except to insist members have something to contribute, work as a team, and are respectful of each other.
The greatest challenge we currently have is the fact that we are learning "on the go". There's no documentation that explains what we do, our work is a labour of love that requires hours upon hours of studying the different parts of the game trying to accomplish a specific fix.
To sum up Team Fusion, we are a group of Flight Simulation enthusiasts who see Cliffs of Dover as a lost opportunity due to early closure of the studios during it's development. With hard work, dedication and an ever evolving learning process, we hope to make Cliffs of Dover the Air Combat Simulation it had so much promise of becoming.
It is important to remember that as we are an unofficial modding team, we will never charge for any of the work we do. We do it for fun, as a hobby and for the good of the Flight Sim. community. So once you purchase the Cliffs of Dover software (currently an absolute bargain price on Steam), everything we add to the sim, including new aircraft, new FM and DM and sometime in the future a completely new Theatre of Operations, it will all be for free.
We are Team Fusion and we are 'keeping the dream alive'
Cheers, TF
For more information we can be found here:
theairtacticalassaultgroup.com/forum/forumdisplay.php?f=91
New Pilots/Players check this link out for a beginner's guide:
theairtacticalassaultgroup.com/forum/showthread.php?t=5058&p=52711
Related RSS Feeds