Team Third Law
Plus
Joined

Location

Naples, FL
Profile Images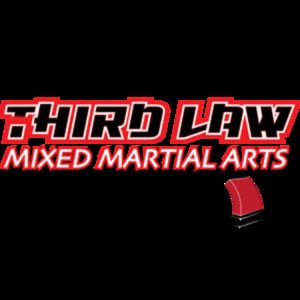 User Bio
Team Third Law Mixed Martial Arts is a factory of champions in life and on the mats. We help individuals find the will to succeed in many aspects of life by using martial arts as a method of developing:
Focus, Alertness,Motivation,Self Control,Self Esteem, Goal Setting, Self Respect, Concentration, Determination, Self Confidence, Hard Work, Strong Character, Discipline, Effort.
We are located at :
2033 Pine Ridge Rd
Suite 4 & 5
Naples, FL 34105
(239) 628-3529
"Hard Work Beats Talent When Talent Refuses to Work Hard"
"Working Hard to Make it Easy"
"Whatever you must need in life, the best way to to attain it is to help someone else who needs it more than you."
We have 5 basic but ambitious goals that define our mission statement.

Mission Statement:
1-)To provide realistic Combat Athletics training to everyone regardless of athletic background or age
2-) To produce Brazilian Jiu-Jitsu, Mixed Martial Arts, and Muay Thai / Kickboxing competitors at the international level.
3-) To provide an activity for children that promotes better physical fitness, improved athleticism, good success habits, and self-confidence.
4-) Be the best team in the world
5-) Help Our lives and the lives of others through a strong team and family atmosphere
Services:
Martial Arts and Fitness Programs:
- Brazilian Jiu-Jitsu (BJJ)
- No-Gi Grappling
- Submission Wrestling
-Wrestling
-Judo
- Kickboxing
-Muay -Thai
-Boxing
-Mixed Martial Arts (MMA)
-Women's Only Self Defense Classes
- Children's Martial Arts Classes
-Juniors Classes
-Self Defense Training
-Fitness Classes
Related RSS Feeds