Teatro da Didascália
Plus
Joined

Location

Joane
Profile Images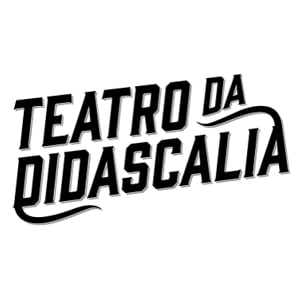 User Bio
O TEATRO DA DIDASCÁLIA é fundado em 2008, em V. N. de Famalicão, e tem como principal atividade a criação e a programação teatral, perseguindo uma politica de pesquisa e de cruzamento estético, com o objetivo de fazer surgir uma linguagem própria e inovadora.
A companhia desenvolve um trabalho de pesquisa a nível físico, que, a par de textos, utiliza o corpo como ferramenta experimental que dá lugar à criação de uma dramaturgia e linguagem originais, investindo numa escrita teatral visualmente atraente e universal.
Recentemente, cria a plataforma de programação e de trabalho com a comunidade, chamada, "Espaço Mutante", que procura alterar a maneira como utilizamos os espaços público e privado, potenciando, através destes, a interação entre as artes e a comunidade. Uma das ações desenvolvidas é o festival "Contos d'Avó", um festival de contadores de histórias organizado dentro das próprias casas das avós das freguesias rurais do concelho.
--
TEATRO DA DIDASCÁLIA is established in 2008, at Vila Nova de Famalicão, having theatrical creation and programming as it's main activity, pursuing research and aesthetics crossing, aiming to reach an innovative and very unique language.
The Company is constantly developing research around the physical area of the actor's work, resorting to the body as an experimental tool. Alongside with all kinds of texts, this allows to reach an original dramaturgy through the investment on visually attractive and universal theatre writing.
More recently the Company creates "Espaço Mutante" (Mutant Space), a platform for programming and working with the community. This platform seeks to alter the ways we look into private and public spaces, using those to promote the interaction between art and community. One of the activities developed by this platform is "Contos d'Avó" (Grandmother's Tales): a storytelling festival that occurs inside the houses of the grandparents of the countryside.