The Ted Simon Foundation
Joined
Profile Images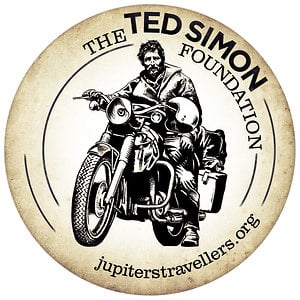 User Bio
We believe that individuals of good will, moving among foreign cultures and making themselves vulnerable to the beliefs and customs of strangers, have great importance in promoting world understanding, and even more so when they can distill the essence of their experiences into a form that can be absorbed by many.
The purpose of the Foundation is to encourage and assist travellers in making an extra effort to develop their observations and insights into something of value for the rest of the world to share, whatever their medium of expression might be.
To those who are setting out we will offer advice, contacts and, where possible, practical help. To those on the road or returning, we will offer assistance in transforming the raw material of adventure into something stunning for the rest of the world to appreciate. We will not be timid in our assessments and we will strive for high standards.
The words we live by are Exploration, Comprehension and Communication.
Related RSS Feeds