Terry Dizencio
Joined

Location

International
Profile Images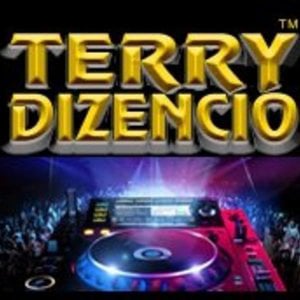 User Bio
Born in 1977, the music was his passion and Terry started playing around with vinyl records at the age of only eleven. At the age of thirteen the DJ:ing stationed him in the world of music which in a few years later became the take-off point to his great career. He began as a music & event producer in 1994 and have since then had collaborations with several different clients at nightclubs & events.
Since 2004 Terry Dizencio has been producing & remixing his own music for promotional use in several different music softwares.
Terry successfully progressed in attaining many new business relations with sponsors, music agents, djs & several recording artists which led him to set massive footprints in todays music industry.
Terry Dizencio has produced various remix productions for many great artist as: Massari, Janet Jackson, Pachanga, Rihanna, NJOY, The-Dream, 50 cent, Paula Lobos, Wisin & Yandel, Sean Kingston, Mariah Carey, Pretty Ricky, Mishon, Black Eyed Peas, Leona Lewis, R.Kelly, Pitbull & Cassie.
Since 1997 he has released more the 40 mixtapes & megamixes including the following series:
Strictly Party Rhythms (VA year Editions), Flippin wit' da R&B (Minimixes), R&B vs. House - Classics vs. New Series, Zouk vs. R&B (The "Love Lounge" Mixes), Urban Video Mixes (R&B, House & Hip Hop), Strictly House Rhythms (House), Hot playaz Mixtapes (R&B & Hip Hop)
Terry has has also coordinated several nightclub events, projects & been the co-producer for several live artists/DJ performances as: Mr. Vegas, Topaz Sound System, Ayo, & Blues.
In 2010 he is now co-administrating the project vDJeo™ Entertainment in a collaboration with preeminent music producer Rico Moretti also known as producer XL
__________________________________
Web:
terrydizencio.com
vdjeo.com
___________________________________
E-mail:
terry@vdjeo.com
info@vdjeo.com
___________________________________
MSN:
terry.dizencio@usa.com
___________________________________
Facebook:
facebook.com/TerryDizencio
___________________________________
Twitter/s:
twitter.com/terrydizencio
twitter.com/vdjeo
___________________________________
Terry Dizencio® & vDJeo Entertainment™
All Rights Reserved © 2010
Related RSS Feeds