The Blue
Joined

Location

Amiens
Profile Images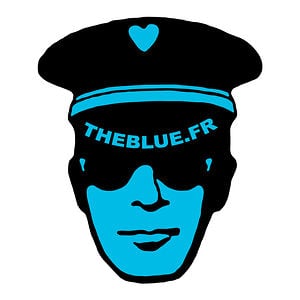 User Bio
The Blue is a French Electronic Pop musician. He recently released the album Mission Amiens. Multi-instrumentalist, record producer and arranger, The Blue is accompanied with two virtual creatures : Droid Electra, a female android singer and DJ Aphrodite Terra, a venusian archangel.
His compositions incorporates elements of psychedelic rock and electronic music. His main influences are Jimi Hendrix and Kraftwerk.
In addition to singing lead and backing vocals, The Blue plays the instruments himself when recording (guitar, bass, drums, keyboards and percussion).
★ ☆ ★ ☆ ★ ☆ ★ ☆ ★
The Blue est un musicien français orienté Electronic Pop. Il a récemment réalisé l'Album Mission Amiens. Multi-instrumentiste, producteur et arrangeur The Blue est accompagné de deux créatures virtuelles : Droid Electra, une chanteuse androïde et DJ Aphrodite Terra, un archange vénusien.
Ses compositions intègrent des éléments de rock psychédélique et de musique électronique. Ses principales influences sont Jimi Hendrix et Kraftwerk.
En plus de chanter et de faire les choeurs, The Blue joue lui-même les instruments lorsqu'il enregistre (guitare, basse, batterie, claviers et percussions).
★ ☆ ★ ☆ ★ ☆ ★ ☆ ★
« Les ambiances sonores peuvent varier d'un voix synthétique à la Kraftwerk, au punk-rock déjanté, sans oublier les ambiances éthérées à la Gainsbourg… Avec Mission Amiens, ville dont ils sont originaires, c'est un album 12 titres, rondement bien arrangé, en honneur à la région Picardie… » - Keyboards Recording -
★ ☆ ★ ☆ ★ ☆ ★ ☆ ★
« Electro rock en pleine campagne… The Blue, un mélange d'électro rock et de science-fiction. » - Courrier Picard -
★ ☆ ★ ☆ ★ ☆ ★ ☆ ★
« Certainement un des projets les plus gonflés du moment, enfin un groupe atypique qui a su rendre sexy les mannequins de Kraftwerk en balançant une track-list de pop-song efficaces à coup d'électro et de feedback Hendrixien, rendant hommage au passage au 4ème département picard… » - Fanzine La Mine -
★ ☆ ★ ☆ ★ ☆ ★ ☆ ★
Related RSS Feeds