The Castle Explorer Group
Joined
Profile Images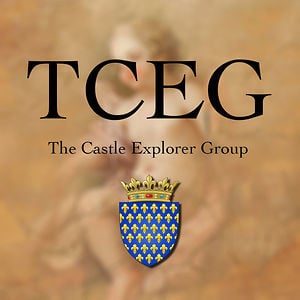 User Bio
The Castle Explorer Group ( TCEG )
Is a young small company of three people ( started in 2011 ) 
that develops iPhone/iPad and Android applications for the travel market.

At the end of 2011 we started a project with our own funds that includes the castles of the Loire Valley and later
( 2015 ) all other famous castles of France.
 TCEG would like to ask for your help to further build these exclusive and authorized applications. These applications will be created with the enthusiastic collaboration of the owners and representatives of all castles. Every castle will have it's own official app (20 to 30 applications) with the title: 'Châteaux of the Loire Valley : Château (name of the castle)'
Our main goals include:
1) To make these FREE beautiful applications available to millions of viewers.
2) To renew the experience of a previous visit to a castle, while providing a different and more in depth viewer's
experience of the castle.
3) To provide a great viewer's experience and a publication for those people who are not (yet) able to visit these
historical sites.

This project will be launched in June 2013, with 2 free downloadable applications.
Afterwards, 1 new application will be made available every month. The complete series will be ready by the end of 2015.
The applications links will be available on the websites of the castles and the applications can be downloaded from the iTunes and Android online stores.
The TCEG team,
Related RSS Feeds