The Crystal Apes
Joined

Location

Hamburg, Germany
Profile Images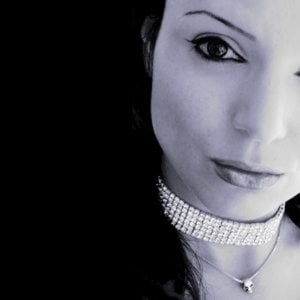 User Bio
Electronic Indie - Tearing Down the Barriers
Imoe weaves several styles into her unique and unifying sound. She tears down stylistic walls by combining electronic sound, guitar walls and British influences without conventional thinking or fear of the unknown. The recognition effect of TheCrystalApes music is mainly achieved by her distinctive voice, its the golden thread in all of their songs.
Imoe began to define and realize her sound universe in Hamburg back in the summer of 2006. Dr.Jones joined her the same year and the foundation of TheCrystalApes (at that time simply Crystal Apes) was laid.
Rick Dangerous joined the band in 2007, adding the right organic note of a hand-made guitar, which has brought the bands music closer to Imoes conception of sound.
Since then TheCrystalApes have positioned themselves on the avant-garde between electronics, alternative/indie and industrial. The newest worthy additions are Garrison Nomex on the bass guitar and Mort Stryder playing the extravagant e-violin.
After several live appearances by the newly formed quintet, the album Galaxies 2.0 was released in November 2008. This Galaxies redux reflects the current sound and style of TheCrystalApes but draws on their first album on which it is based. It is available through iTunes, Musicload and many other MP3-portals worldwide. The release of the CD is planned for 2009.
On March 20, 2009 TheCrystalApes have released their first video clip of the track Hold Me - it can be viewed on their MySpace (vids.myspace.com/index .cfm?fuseaction=vids.individua l&videoid=54349686 ) as well as YouTube.