Profile Images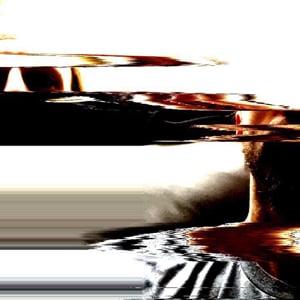 User Bio
The Demix is an experimental electronic artist from Milwaukee, WI who is often called a DJ, but is better described as a mixologist or sound manipulator; creating unique sonic landscapes, often described as cinematic, fueled by brutal noise, broken beats, psychedelic ambience and destroyed samples.
The Demix has performed throughout the Midwest and Southwest playing bars and clubs, underground events and larger venues opening for notable artists such as Secret Chiefs 3, Boris, Of Montreal, The Faint, Daedelus, Books on Tape and The Octopus Project. At this moment The Demix is a completely independent artist seeking some representation, friends and cohorts, or general help getting me and my music out. Available for original work, remixing, touring, studio work, live performance and DJ sets, film/video game scores and birthday parties.
"The Demix sound is something hard to describe. It's dark and layered with an insane sauce of horrible weirdness. Some might say it has a touch of darkest possible DnB. Whatever: It's very high impact!"
- laptoprockers.eu
"THE purveyor of electro-psyche in Milwaukee" - 91.7 WMSE
"Sinister, scary and toxic" - fan-belt milwaukee
"Like watching an old horror film as an unusually productive construction team tears apart the street outside."
- Shepherd Express / Milwaukee, WI
"His craft might be best described as a series of sonic seizures spilling unpredictable intensity across a sea of samples. As a character in his own beautiful nightmare, he's the kind of villain you root for... when he's performing, you're listening." - onmilwaukee.com
"Trippy descent into dementia" - The Onion, America's Finest News Source.
"Relentless Electronic Mash-Core"
- Alive / Columbus, OH
"The Demix whips up inventively creepy electronic soundscapes on his recent debut, Storm, especially the 12-minute opener "Trapper.Keeper.Stalker.Dead.Silent.", which interlaces a sampled Meddle-era Pink Floyd jam into a Skinny Puppy-like nightmare. The rest of Storm is marked by the sheer aggression of his pulsating wall of sound, which is the aural equivalent of being hit with a large hammer."
- The Onion, America's Finest News Source.
"Brainy Mixologist"
- Isthmus / Madison, WI
"It's very controlled chaos; this will make you think of every sound you hear in your everyday life and how it fits, and/or clashes with every other sound. It just proves that there is music everywhere, all the time." - gimpradio.com
"Exploratory, ambient and punk rock, The Demix unveils the latest explorations in psychedelic ambience and electro outburst."
- Shepherd Express / Milwaukee, WI
"A dip in the melting pot of manipulated sounds. Rarely heeding to conventional boundaries, The Demix smears musical genres all over to create an environment all his own. . . an eerie experiment in obscurity, one minute lulling the room with ambience and the next harassing it with aggressive distortion."
- onmilwaukee.com
"A diabolical nightmare created through distorted rhythm, twisted samples and ambient soundscapes."
- xtrememusic.org
PLAYED WITH: Secret Chiefs 3, Boris with Michio Kurihara, The Faint, Of Montreal, The Octopus Project, Aesop Rock, The Berg Sans Nipple, Terminal 11, edIT, Daedelus, Eight Frozen Modules, Baseck, Books on Tape, Captured! By Robots, Mouths, The Danglers, IRock Z, Evil Kneevers Imaginary Orchestra, Mad Trucker Gone Mad, John Kruth's Eva Destruction
PLAYED WHERE: Milwaukee, Los Angeles, Chicago, Madison, Minneapolis, Detroit, Ohio, The Mojave Desert, The Cactus Club, The Pabst Theater, Turner Hall Ballroom, The Ring, Stonefly/Onopa Brewery, The Globe, The Knitting Factory LA, Star Shoes, Hangar 1018, Basements, Living Rooms, Warehouses, Art Shows, Outer Space, Highbury Pub, The Bottom Lounge, Macs Bar, High Five Cafe, 400 Bar, The Klinic, Mad Planet, Red Room, The King Club, Yield, Club Anything
INFLUENCES: Aphex Twin, Mr. Bungle, Fantomas, John Zorn, Secret Chiefs 3, Venetian Snares, Atari Teenage Riot, Merzbow, NIN, Sonic Youth, Beastie Boys, Plastikman, The Melvins, Boris, DJ Shadow, Kid606, Amon Tobin