William Lau
Plus
Joined

Location

Vancouver
Profile Images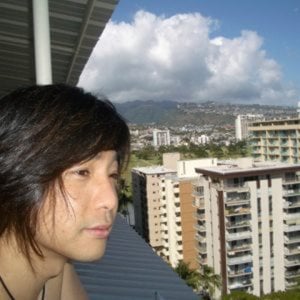 User Bio
William is a bold and dynamic award winning director with a unique visual style complemented with a wide range of experience in CG animation as well as live action. Involved in the entertainment industry since the history making television series Reboot that first aired in 1994, William brings with him vast directing experience of many multi-million dollar IP's from companies such as Sony, Hasbro and Mattel.
Versatile and originative, he has pushed the creative and technical envelope in many genres from dramatic character driven animated properties to action packed science fiction movies. Some of his most renowned directing credits include helming the incredibly successful animated musical Barbie as the Princess and the Pauper for Mattel Entertainment which was the nation's best-selling DTV believed to have sold more than 800,000-combined DVD and VHS units during its first five days on store shelves according to Videoscan. The movie was also awarded "Children's Title of the Year" at the VSDA Awards in 2005. As well, the Princess and the Pauper received 6 nominations at the 2005 DVD Exclusive Awards, including "Best Director". Will's work on the top selling fantasy adventure Fairytopia DTV series received nominations for "Best Director" for British Columbia's Leo Awards in 2007; as well as the Elan Awards in 2006 and 2007. Will is also the top of his field in the action genre with his directing work for the popular Max Steel movies, Hot Wheels DTV's, Sony Pictures' Heavy Gear television series, Hasbro's award winning Action Man, and Transformers: Beast Machines television series. In live action he has won awards such as "Best Action Sequence" at AOFF for his independent feature film "Glitched" which he produced, directed and wrote.
Will is continuing his pursuits in working in CG and live action utilizing motion capture technology and creative key framing techniques to further evolve his unique style of visual storytelling.
Specialties:
-Over 18 years experience in the CG animation industry.
-Lead Director and animation Director for television and feature length projects
-Motion Capture Director
-Live Action Director for shorts and features
-Non-Linear digital Editor in animation and live action
-Storyboarding, previz and layout experience
-Writer, Producer and director for independent films.
Related RSS Feeds