The Great Reversal
Joined

Location

Atlanta, GA USA
Profile Images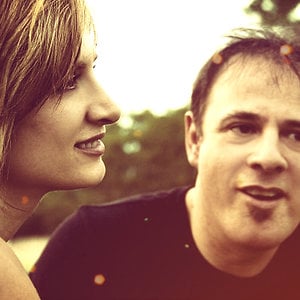 User Bio
Is our world upside down or is it just that we are not of this world? "The Great Reversal"...the last will be first and vise-versa, comprised of Norman and Lisa Garcia, is an engaging Christian duo from Atlanta, Georgia who recently released their English album, "Prodigal's Return," and their Spanish EP, "Ven Libre."
Norman and Lisa have been leading worship for a while, in Spanish and English, in the United States and Latin America, with some of their music being heard on Spanish radio stations in the U.S. and abroad. They've led worship at various churches/ministry events, with evangelists such as Luis Palau and Carlos Anacondia, and through local radio and television stations. They understand uniting with God's heart through worship, and many have expressed the feeling of "soaking in God's presence" when listening to The Great Reversal's songs.
"Our ministry is about reconciliation - bringing mankind into intimacy with our Father, through our Savior, Jesus Christ. The songs we write come from our deepest longing for oneness with the Creator—the lover of our souls. We are so grateful for all he has done for us—for his mercy, and his unconditional love. We hear God's voice calling the 'least of these' the greatest in his kingdom; and we're following that voice."
The Great Reversal has partnered with Bethany Christian Services to share their music and their personal testimony of adopting seven children from the foster care system. They minister at churches and play for benefit concerts in the U.S. and abroad.
To book The Great Reversal for your next event, contact them at:
thegreatreversal@gmail.com
404-644-9424
-Español-
Somos un duo de música cristiana contemporánea de Atlanta, GA USA. Amamos la vida, el arte, todo lo creado y por encima de todo, al Creador de todo.
Nos mueve sentir la presencia de Dios en cada cosa, lugar y tiempo que nuestras vidas toquen. Creemos que Dios nos creo con el propósito de adorarlo y experimentar su Amor. El incomprensiblemente se deleita con nuestra retribución valida únicamente en la imagen de su único hijo Jesus por el sacrificio en la cruz. Por El, a través de El y para El vivimos. Sabemos que eso abarca mucho mas de lo que la música pueda expresar, nuestras vidas, sacrificios vivos, templos del Dios viviente. Adoptados, redimidos, salvos por el acto mas grande que la humanidad jamas haya conocido. Por eso hacemos música y te invitamos a que te unas a nosotros en este nuestro viaje virtual para expresar el amor al único que lo merece.
Contactalos aqui:
Thegreatreversal@gmail.com
1+ 404-644-9424
Related RSS Feeds