The Greene Space @ WNYC & WQXR
Plus
Joined
Profile Images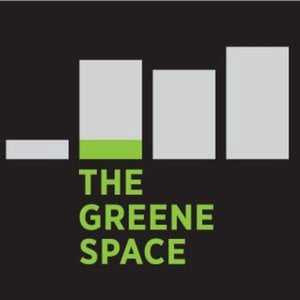 User Bio
The Jerome L. Greene Performance Space is New York Public Radio's open gathering place. To enter is to embark on a soul-stirring journey to connect, to inspire, and to transform. All are welcome!
WNYC and WQXR, now enter a new dimension with the opening of The Jerome L. Greene Performance Space. A new destination for the city's incomparable arts and culture scene, The Greene Space is a state-of-the-art, multimedia performance space and broadcast studio on the ground floor of New York Public Radio's new home, 44 Charlton Street (at Varick Street).
The Greene Space was created to galvanize conversations around the life, arts and politics of our city and our world and to be a platform for innovation and experimentation. For the first time, New Yorkers will be welcomed inside New York Public Radio to experience great radio as it is created.
The space will host broadcasts and live tapings of New York Public Radio's signature programs, including The Brian Lehrer Show, The Leonard Lopate Show, Soundcheck, Evening Music, Radiolab, Studio 360, On The Media, The Fishko Files, and Jonathan Schwartz. In addition, music concerts and festivals, audio theater, literary readings, art exhibits, political debates, symposia, town hall meetings, and other exciting public events will be presented in the space.
A news ticker carves through The Greene Space and out through the windows on Varick Street, making breaking news available to passersby, including some 35 million en route to the Holland Tunnel annually.
The Greene Space is outfitted with cutting-edge digital audio and video production systems and will live as vibrantly in the virtual arena as in its physical home. Thousands of visitors a year will experience the 125-seat venue firsthand. Millions more will be able to stream audio and video of live events and download podcasts created in the space.
The use of recycled paper for printed materials, low-wattage LED theatrical lighting, a stage made of renewable bamboo and interactive programs on environmental issues are just some of the ways The Greene Space will stay green.