Interactivity
Joined

Location

Australia
Profile Images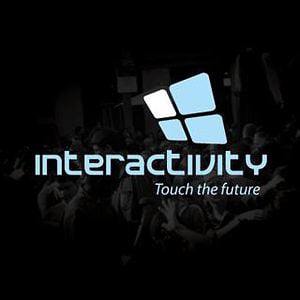 User Bio
Interactivity is a full service interactive and digital agency that focuses on providing a tailored solution for our clients across all customer interaction points. With wide-ranging insights and knowledge into the interactive and digital market we create concepts that sell, ensuring integration and activation across various mediums to meet any business challenge.
The future of retail is clear. Retailers need to immerse their clients in their product offer and their brand. Simple static posters and even digital signs are just not enough. If you are paying hundreds of thousands to staff and to rent shopping centre space, we can attract 30% more customers through your door who are already at our door - for a fraction of what you are already paying. What we will do for you will add to the bottom line. That's our promise.
One of the main challenges our clients face is when they appoint one supplier to do their graphics, another to do their software platform and another to do their hardware. At the end of the project, it is a very expensive exercise to get all three to "marry up". That's why we specialise in all three. The expense of delivering the latest technology is reduced significantly when the left hand knows what the right hand is doing.
We specialise in all that is innovative, digital and interactive. The prime focus being the capturing of people's attention, increasing brand awareness and driving new business. What we do is much more effective than traditional advertising methods.
Each Interactivity specialist work simultaneously to ensure each client receives a fully serviceable seamless solution. We pride ourselves on being able to offer clients not only ideas and concepts, to meet any scopes and requirements. We also offer the ability to integrate client's ideas and concepts.
With this approach we have continued to be successful when implementing our solutions that are always strategic and creative. Our #1 focus is on profits for the client and responses from consumers that are viral. We can produce better results than television advertising for a fraction of the cost focusing on direct interaction with your target audience.
Related RSS Feeds