The Joy of Box
Joined

Location

Nottingham UK
Profile Images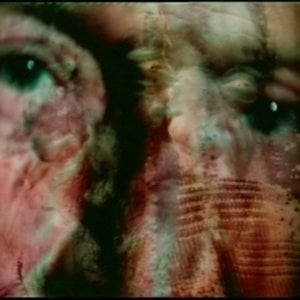 User Bio
Quad Time is a finalist at the Vimeo+ Awards 2012!! Woo! A big thank you to all those who voted for us.
vimeo.com/14153786
"You cant help but be impressed by Origamibiro's audio-visual mechanics. A revelation" NME
Voted no.1 act in Simple Things Festival by NME magazine
"What Origamibiro have on stage together is something totally organic. Utilising all manner of electronic technology and combining it with the flick of a dog eared book or the heavy tap on an old typewriter they achieve a highly emotive and immensely satisfying experience on all levels" OH FRANCIS MAGAZINE
"It's in the little details that the performance elevates itself into more than just a show, a gig, beautiful music; it becomes art, a spiritual experience, almost religious. Several times I felt myself welling up and yet I couldn't quite tell you why, other than I was genuinely moved by what I was experiencing" COME TO WHERE I"M FROM
Origamibiro is a collaboration between video artist The Joy of Box (Jim Boxall) and musicians, performers and producers Origamibiro (Tom Hill and Andy Tytherleigh). Jim and Tom have a long history of collaboration: Tom has provided soundtracks for Jim's experimental short films and audio for Jim's live visuals work as part of av_dv. In turn, Jim has provided visuals alongside Tom for both Wauvenfold and Penfold Plum live performances.
The Origamibiro project is a culmination of ideas that Tom and Jim had started to discuss in their previous projects concerning ways to perform music and visuals live. Tom wanted to find ways to produce intimate music based on live generated loops without the audience barrier of laptop screens. Jim wanted to produce visuals that could utillise a whole range of different techniques and approaches that could explore emotion, narrative and spectacle through high and low end technology and audience understanding/expectation of what was happening in front of them. In the process of developing ideas and techniques, they enlisted the help of Andy Tytherleigh, a musician also very interested in live multi instrumental looping methods and its relationship to moving image.
To date Origamibiro have released two albums: 'Cracked Mirrors and Stopped Clocks' and 'Shakkei'. They have also released a free download single 'Quad Time'- available here: origamibiro.com/page17.htm. Origamibiro will be releasing a remix album in the spring of 2012 featuring remixes by ISAN, Remote Viewer, Plaid, Set In Sand, Upward Arrows, Melodium, Calika, Ofthesky, Last Man on Mars and many more.