The RAIN Law Firm
Joined

Location

Hallandale Beach, FL 33009
Profile Images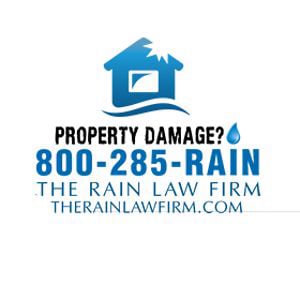 User Bio
Representing Aggravated Insureds Nationwide. 

The RAIN Law Firm is dedicated to providing the highest level of legal assistance to insurance policyholders throughout the United States. Our team of highly trained insurance advocates works hard to make sure that the premiums you pay afford you the coverage you deserve. An insurance policy is an exchange of trust and promises. However, oftentimes, the insurance company fails to live up to its end of the bargain. 

We focus on representing policyholders through the maze of confusion following an insurance claim. We offer our clients a full range of services including assistance in the initial presentation of the claim, appraisal and if the need arises, litigation. 

It is our policy to utilize every method available to secure full and fair compensation for each policy holder. Whether you sustained a claim to your residence, business or commercial property, our team is ready and available to represent your interests. 

From the time you enter into a discussion with one of our attorneys to when you set foot inside the courtroom, there is no doubt about whose side we are on......Yours!
The Rain Law Firm - Hallandale Beach Office
1920 E. Hallandale Beach Blvd., Suite 704
Hallandale Beach, FL 33009
The Rain Law Firm - Jacksville Office
644 Cesery Blvd, Suite 300
Jacksonville, FL 32211
The Rain Law Firm - New York Office
77 Water Street, 8th Floor
New York, NY 10005
The Rain Law Firm - New Jersey Office
125 Half Mile Road, Suite 200
Red Bank, NJ 07701
The Rain Law Firm - Delray Beach Office
101 Pugliese's Way, 1st Floor
Delray Beach, FL 33444
1-800-285-RAIN (7246)
therainlawfirm.com
therainlawfirm01@gmail.com
External Links
The RAIN Law Firm - The RAIN Law Firm represents you, the policyholder, in property insurance claim disputes against your insurance company. We provide comprehensive legal services in various areas.
Related RSS Feeds