Profile Images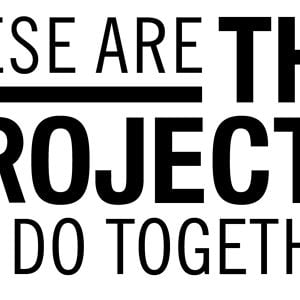 User Bio
These are THE PROJECTS we do together is a design practice run by Millie Cattlin and Joseph Norster who combine experience in a variety of design fields including lighting, installation, interiors and architecture.
Based in Melbourne, we have successfully worked with various organisations including: Melbourne's Federation Square, Sydney Festival, The National Gallery of Victoria, Melbourne City Council, Fitzroy Primary School (Melbourne), Melbourne Bike Fest, Sunshine Coast Council (Queensland) and Whittlsea City Council (Victoria).
We have a special interest in the built environment and public space. We enjoy moving out of the studio to develop our projects by observing situations, engaging with people, talking with people, listening to their stories. Our aim is to produce projects which occupy public space in a thoughtful and considered manner. They are often portable, demountable, rechargeable, flexible and temporary. Touching spaces gently and being light on the ground are key to our practice. Through careful design there is minimal infrastructure required.
We are inspired by the challenges that come with design. Every project brings a new set of questions, a new way of working and a new way of thinking.
Related RSS Feeds