THE STARVING BURGERS
Joined

Location

AIX-EN-PROVENCE (FRANCE)
Profile Images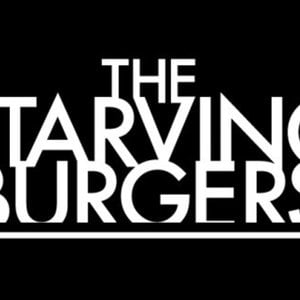 User Bio
Cuisiné à Aix-en-Provence sur les fourneaux de deux passionnés de musique électronique,
THE STARVING BURGERS
est le résultat d'une plaisanterie lancée en soirée. On sait comment ça se passe : on blague, bidouille les machines et, l'air de rien, les tracks se construisent, s'affinent, jusqu'à donner naissance à un vrai projet musical. Voici donc THE STARVING BURGERS , deux garçons connus pour leurs formes rondelettes qui mijotent des tracks tout juste sorties du grill. Ils vont faire parler d'eux en mode "fast food" !
Fun & fresh comme le soda qui les accompagne,
THE STARVING BURGERS
testent leur recettes sur un public déjà conquis par tant d'appétit. Tous les publics ! Les productions des STARVING BURGERS ont tendance à fuir les auditeurs avide de cuisine fine, ces boulimiques dévorant les burgers comme les samples et les influences, livrent en effet un menu copieux de sonorités disco & rock, gratiné de leur touche cuite à point, improbable et décalée . Comme ils disent : "...Just 4 Fun" !
ANGLAIS/ENGLISH
Cooked in Aix-en-Provence in an electronic kitchen,
THE STARVING BURGERS
is the result of a party joke. We all know how it goes : you have fun, you shake your machines, and then you realise that you have a real musical project. Here come THE STARVING BURGERS, two guys well known for their overweight, simmering some boiling tracks ! Fast food rules ! Fun & fresh as the soda they drink,
THE STARVING BURGERS
are testing their recipes on a hungry public impressed by so much appetite. Their music run away from every type of refined food. Those bulimics swallow burgers as they swallow samples and influences, offering a great menu, starring some well cooked rock and disco! As they say themselves "... Just 4 fun" !
MY SPACE:
-myspace.com/thestarvingburgers
FACEBOOK:
-facebook.com/pages/THE-STARVING-BURGERS/47915212627
-facebook.com/pages/Burger-Club/142707589117119
-facebook.com/pages/The-Starving-Burgers-Show/182726988418658
TWITTER:
-twitter.com/STARVINGBURGERS
SOUNDCLOUD:
-soundcloud.com/the-starving-burgers
YOU TUBE PROD.:
-youtube.com/user/thestarvingburgers
YOU TUBE MUSIC:
-youtube.com/StarvingBurgers
Related RSS Feeds