Sarah Weinstein
Joined

Location

Los Angeles
Profile Images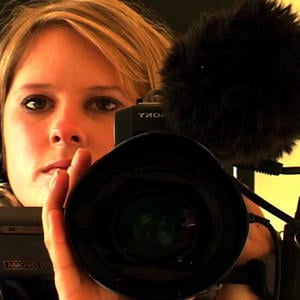 User Bio
Sarah Weinstein has established a reputation as a director and filmmaker who blends high-gloss commercial feel with uncompromising depth and soulful storytelling. Sarah directed and shot Katy Perry's powerful 2004 interview and extensive documentary footage featured in Paramount Pictures' upcoming 3D concert documentary "Katy Perry: Part of Me." In 2011, Sarah directed and shot "On the Road with Blink-182" a 30-minute documentary and extensive web series for AT&T, Uverse and Dragonfruit Studios. The documentary combined Blink 182 concert footage with an in-depth look at the emotional and physical demands of putting on a major concert tour.
Sarah regularly directs and shoots music videos, documentaries and behind-the-scenes "making of" content for the music industry. Most recently, she directed the "How to Love" music video for Bon Jovi's Richie Sambora and designer Nikki Lund. She also directed "Lonely Girl" for the popular UK trance act Above and Beyond and music videos for upcoming pop artists Liam Horne and Courtney Jones.
Sarah is the exclusive in-studio director and documentarian for the seven-time Grammy nominated pop songwriting team The Matrix. Sarah documented the making of "The Matrix Record featuring Katy Perry" (Columbia Records) and has shot and directed EPKs and behind-the-scenes content for Korn's "See You on the Other Side" album (Virgin Records), Ferras' "Aliens and Rainbows" album (Capitol Records), jazz saxophonist Paul "Shilts" Weimar's "Jigsaw Life" album (NuGroove Records) and Anjunabeats Records (UK).
When she's not in the studio, Sarah produces, directs, shoots and edits content for clients including Chiat-Day (Gatorade), Barclay's Bank, Forbes Travel, Monocle (UK), AOL, Disney.com, Intercontinental Hotels, Too Faced Cosmetics, Panasonic, Penguin Books and The Discovery Channel, among many others. In 2009, she directed two spots for Microsoft Windows 7.
Sarah is currently finishing production on a feature-length documentary about songwriter/producer Graham Edwards and Liam Horne and developing several television and film projects.
She came to Los Angeles in 2004 from Atlanta, where she worked at CNN and CNN International as a writer, producer, shooter and fill-in anchor.
Sarah is from Champaign, Illinois. She received her bachelor's degree in psychology and Spanish from Illinois Wesleyan University and her master's degree in journalism from Columbia University.
When she's not on the job, you can find her jogging on the beach, reading, singing with the Angeles Chorale or traveling the world.