Thomas Bainas
Joined

Location

Greece
Profile Images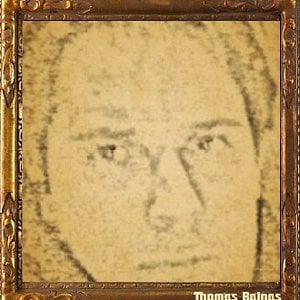 User Bio
Thomas Bainas was born on 24 August 1973 (Westerholt - Herten, Germany) by Greek parents and grew up in Greece, in makedonian village Rizomata on Pierian Mountains. He studied in Univercity of Rethymno (Crete island-Greece) where he lives until today.
DJ and composer, has produced a steady stream of engaging Italo Disco and become an established name around much of the Italo Disco world. His music is filled with lush electronic soundscapes, sweeping instrumentations, infectious dance rhythms and a varied mix of other musical styles and influences.
With his music,originate from Electronic & Italo / Euro / Synth music of the 80s (Jean Michel Jarre, Dieter Bohlen, Mike Oldfield, Tony Hendrik, Michael Cretu, Kraftwerk, Mauro Farina, Hubert Kah, Roberto Zannetti, Martinelli, and others) created the own style based on strong, nostalgic melodies "dressed" with a different electronic sound and rhythm.
Sexy and seductive are the sounds of Thomas Bainas, it's a combination of electronica, synth pop, Italo, new age, instrumentals, and traditional Greek music with non-electronic instrumentation. It is hypnotic engaging organic accessible and versatile, painting ethereal soundscapes that are at times ambient, otherworldly and even a bit dark wave.
"A blend of the old beats of 80's and the new ways and sound of today offers a combination that will travel your mind in the past (and the future). Harmonic beats with heavy influence from one of the best decades, the one of 80's. Instrumental, Electronic Music, Ambient House... Filled with musical arrangements so haunting and infectious once you get the excellent grooves into your head there will be no getting them out".
Releases:
2012 "Electric Storm" (FM Records - Greece) (studenigma.blogspot.gr/2012/11/thomas-bainas-1st-album-electric-storm.html)
2013 "Passion & Desire" (FM Records - Greece) (studenigma.blogspot.gr/2013/06/thomas-bainas-2nd-album-passion-and.html)
2013 "Tyrants in Therapy - Perfect Love (Italo Remix by Thomas Bainas)" (Emotional Coathanger Records - USA) (discogs.com/Tyrants-in-Therapy-Dance-With-The-Tyrants-Vol-2-The-Original-12-Extended-Club-Mixes/release/4568829)
2013 "Tyrants in Therapy - Once Upon a Time" (Emotional Coathanger Records - USA) (discogs.com/Tyrants-In-Therapy-Once-Upon-A-Time/release/4918220)
Related RSS Feeds