Three Colours Red
Joined

Location

Barcelona / Berlin
Profile Images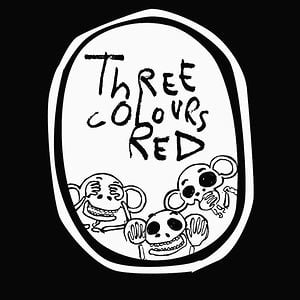 User Bio
Three Colours Red are a musical/arts project from Barcelona now based in Berlin.
Their show is a completely participatory and interactive experience in which the stage is a magical place where everybody becomes the song.
Fusing Folk, R'n'B, Old School Hip Hop, Body Beats, Tap & Body Expression the band have coined the term 'Acoustic theatre' to define their work, and are constantly innnovating and exploring their chosen areas. The Artists also write and work with conscious lyrics and resolution through positive sounds which makes for a potent, dynamic and unforgettable show.
Formed in 2009 their rich three year history has seen them play in many places from Prisons, Bars, Festivals and Theatres , self producing two albums whilst appearing in Mondo Sonoro, Le Cool, El Pais and El Periódico.
Their hand made recorded music is created with an old school philosophy of capturing a complete live performance, leaving the music free of manipulation through computer software which has become the norm in modern day music. The band are also the producers of a series of short films entitled 'Videos of Disquiet' that explore the themes of their songs further. Creators of workshops which enable the audience to further collaborate with them on stage and learn new skills in singing, improvisation and body beats – this is an open project without social or artistic boundaries.
More Info.
threecoloursred.com